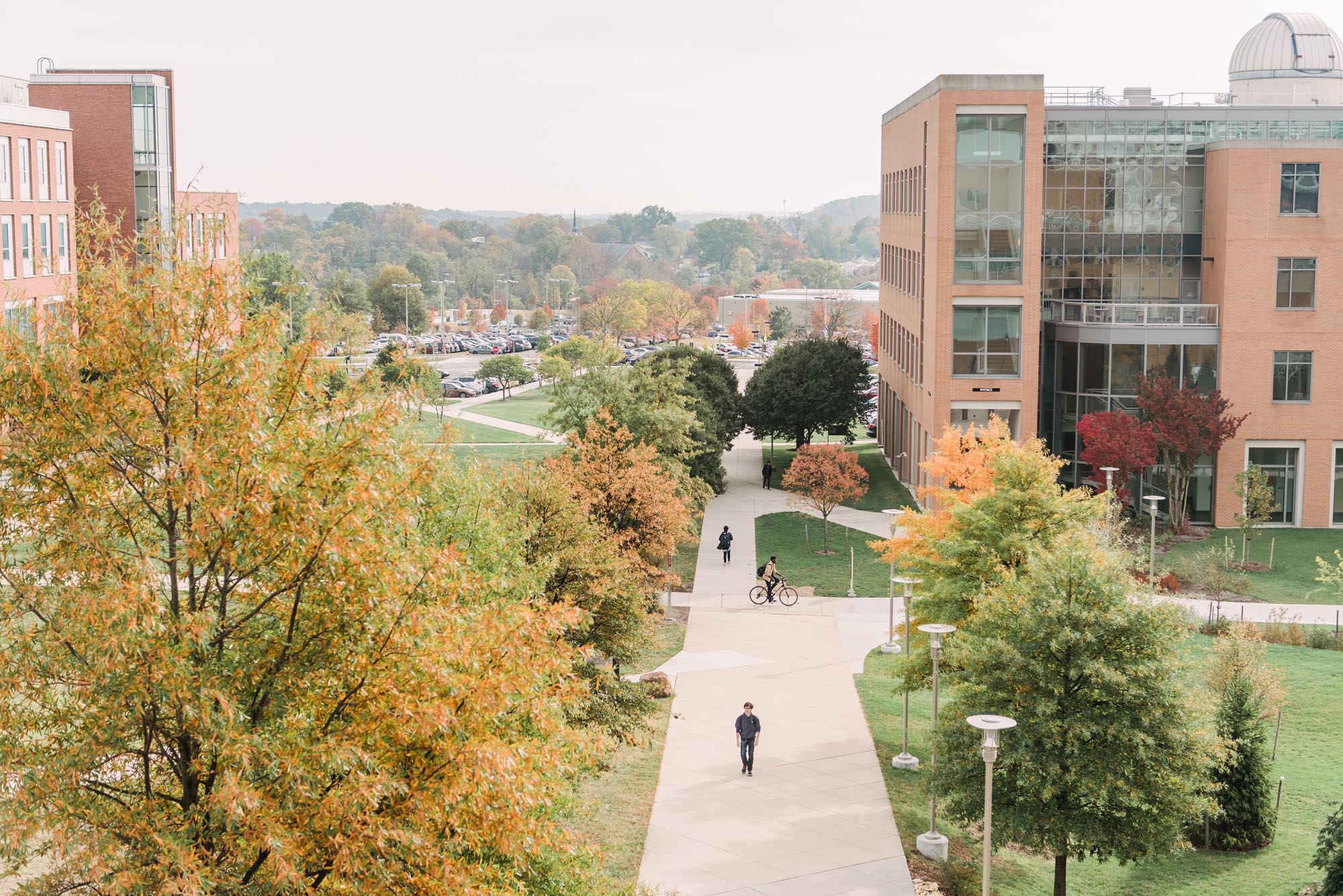 Post-Traditional Students
Many graduate students can be classified as 'post-traditional' and UMBC gladly welcomes these students from all stages of life and professional or academic progress. We understand and appreciate the work-life balance that goes into pursuing a degree, raising a family, and growing a career, and we are here to help you on your academic journey.
60 & Older
If you are looking to further your education for personal enrichment, are 60 years young, retired, and not working full-time, then you may be eligible for the Golden ID Program. The Golden ID Program permits Maryland residents 60 years of age and older to take graduate courses at little cost. Golden ID students will be responsible for paying some fees, while tuition is waived.

Qualified individuals may apply as degree-seeking, post-baccalaureate certificate, or non-degree seeking students. To apply, follow the same instructions for degree, certificate, and non-degree applicants.
Golden ID Program
To be considered for Golden ID status, you must submit an application for any qualifying graduate program. After submitting the application, you will be emailed with more information regarding the Golden ID Program and the process to review your eligibility. If you have questions regarding eligibility, you may call our office during business hours at 410-455-2537 or email us directly at GradSchool@umbc.edu.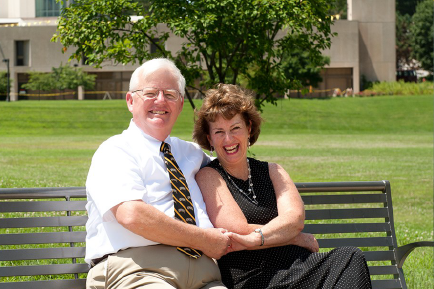 The Golden ID Program enables adults 60 & older to take courses at little cost.
Please Note
The following programs and all courses within these programs are not available to students utilizing Golden ID benefits:

• Online Master of Science in Information Systems

• Online Master of Arts in Teaching English to Speakers of Other Languages*

• Master of Arts in Learning and Performance Technology and related Certificate programs:
– eLearning
– Instructional Systems Development
– Instructional Technology
– Learning and Performance Technology

• Master of Science in Engineering Management or Systems Engineering

• Master of Arts in Education or Management of Aging Services

• Master's in Professional Studies with any of its tracks
– Biotechnology
– College Teaching and Learning Science
– Community Leadership
– Cybersecurity
– Data Science
– Entrepreneurship Innovation & Leadership
– Geographic Information Systems
– Health Information Technology
– Industrial/Organizational Psychology
– Integrated Product Development and Manufacturing
– Project Management
– Technical Management

The preceding exclusions also apply if the student is pursuing a Post-Baccalaureate Certificate or not pursuing a degree.
UMBC reserves the right to exclude other programs from Golden ID eligibility.

*For the Master of Arts and Post-Baccalaureate Certificate in Teaching English to Speakers of Other Languages, Golden ID applicants are eligible for the "campus" offerings, which include on-site, hybrid, and synchronous online courses and should select "campus" in the online application.
---
Military
The Graduate School at UMBC offers a wide array of degrees and certificates to enhance the career prospects of our returning veterans and active duty military students. Please review our available programs to find the best fit for your professional and academic goals.

Our Veterans Services office will assist you with accessing your tuition benefits and other services available to you on campus.
UMBC welcomes all veterans and active military personnel.
---
Certificate & Non-Degree Admissions
Post-Baccalaureate Certificate Programs
UMBC offers several post-baccalaureate certificates, which have been approved by the Maryland Higher Education Commission. If you are not already a UMBC graduate student, you must apply to be considered for a certificate program. Please note that a certificate is not the same as a degree, but earning a certificate can enhance your knowledge and perhaps your career prospects.

As a certificate applicant you will be asked to provide an official transcript from your bachelor's degree granting institution, and depending on the program, you may be required to submit additional materials, such as letters of recommendations. A 3.0 undergraduate GPA is required for consideration, unless this requirement is waived. For more information, please contact the specific academic department.
Non-Degree Seeking Students
If you wish to apply as a non-degree student, please apply online today. In addition to the application, the Graduate School will need an unofficial copy of your undergraduate degree transcript to confirm that you have a bachelor's degree from an accredited institution.
If you are a current UMBC graduate student and wish to obtain a certificate while you are pursuing a higher degree (Master's or PhD), please use our Application for PBC Enrollment form and submit to Kathie Nee (nee@umbc.edu) in the Graduate School upon obtaining the required signatures.

Available certificate programs are listed along with our degree programs.
Non degree seeking students will be permitted to register five (5) business days before the start of classes.

This policy has been developed to give earlier access to our degree seeking students in high demand courses.
---
Inter-Institutional Enrollment
For Graduate Credit
If you are a UMBC graduate student and want to take a course at another University System of Maryland institution, please submit the Inter-Institutional Enrollment form to the Registrar's Office at UMBC.
For Visiting Students
To enroll in a course at UMBC as a graduate student from another university, submit the form to the Registrar's Office at your university. Your home institution's registrar will communicate your application information to the host's registrar.

Here is the Inter-Institutional Enrollment form.
Contact Us
UMBC's Graduate School Office
Mailing Address
UMBC Graduate School
1000 Hilltop Circle
Baltimore, MD, 21250
Request Help
Our help ticket system is available to you 24 hours a day.