International Applicants
Join our diverse and inclusive community!
As an international student at UMBC, you'll find an inclusive and welcoming student-centered learning environment and campus culture. We have a large international population, making up 57% of our fall 2022 graduate population. It's recommended that international students submit application documents as early as possible.
Requirements
Usually, our international applicants can only be in a Master's or Ph.D. program. International students residing in the United States who have a pertinent immigration status, meet the required language proficiency, and possess appropriate academic preparation may be considered for non-degree or certificate status. International applicants are required to provide an official English language transcript and a native language transcript from each post-secondary institution attended. Each set of documents must list subjects studied, grades or marks received, and rank in class or division.

The Graduate School at UMBC will accept official WES ICAP Course-by-Course evaluations as fulfillment of the requirement for official transcripts in the admissions process. The WES evaluation is optional. The Graduate School needs to receive either an official WES evaluation or official transcripts. The WES ICAP Course-by-Course evaluation includes copies of the official transcripts and degree certificates that have been verified by WES, and it includes a course-by-course evaluation. The evaluation must be sent directly from WES to the UMBC Graduate School in order to be considered official.
English Proficiency
An English proficiency test is required for most international students. The Graduate School at UMBC accepts TOEFL, DuoLingo (most programs), IELTS, and Pearson PTEA. The Graduate School has a minimum TOEFL score of 80, but certain academic programs may require a higher score. MyBest scores and single date test scores for the TOEFL are both acceptable. We also now accept the TOEFL Essentials test. The minimum score on the TOEFL Essentials test is 8.5. Our ETS institution code is 5835.

DuoLingo scores are accepted by most graduate programs of the Graduate School. Minimum scores vary depending on program requirements. The minimum score required by the Graduate School is 115. Please consult the program pages of the program to which you are applying for the specific score required.

The IELTS minimum is a total score of 6.5 for students wishing to study at UMBC. A minimum score of 53 is required on the PTE Academic test. Some programs require higher scores. Please refer to our available Programs & Degrees for specific admission requirements.
Admitted International Students
Welcome to UMBC!
To help you get started, we've made a guide of all the things you should know, including a pre-arrival checklist, local transportation information, cell phone and banking information, local shopping for food and goods, housing options, and many other on-campus resources available to you.
Program Plan Change
The Graduate School will not consider a program plan change request until the student has at least one semester of coursework completed. Any program plan change request will need to be approved by multiple academic departments, including the student's current program, as well as the program to which the student is requesting the change. Grades, course relevance, and other factors will be considered before any change is approved.

Newly admitted graduate students are not eligible for a program plan change.
---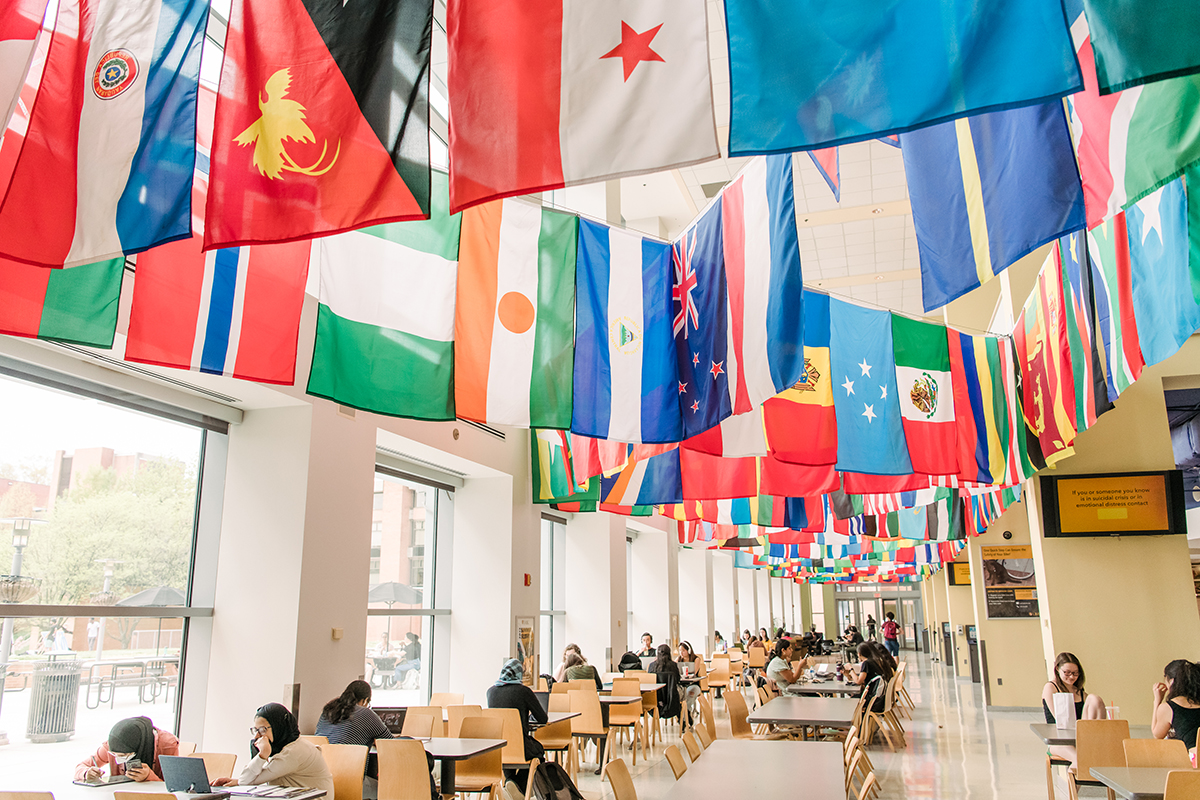 Contact Us
UMBC's Graduate School Office
Mailing Address
UMBC Graduate School
1000 Hilltop Circle
Baltimore, MD, 21250
Request Help
Our help ticket system is available to you 24 hours a day.