UMBC's Fei Han has received a COVID-19 Accelerated Translational Incubator Pilot (ATIP) award for research to help predict and reduce patients' risk of being hospitalized due to COVID-19. He will further develop the Hilltop Pre-AH Model™, a preventative risk model, to apply to pandemic conditions.
Han is a senior data scientist at The Hilltop Institute who develops predictive analytics related to healthcare. The ATIP award he has received provides seed funding for University of Maryland, Baltimore (UMB) and community researchers to rapidly address issues related COVID-19 or the causal virus SARS-CoV-2. ATIP's focus is on prevention measures that can improve public health.
"I am excited that I have the opportunity to help with COVID issues and practice data science for the public good," shares Han. His project with a UMB collaborator is one of ten selected to receive funding, from among forty applicants.
Fostering innovative research
Han is collaborating with co-PI Zachary D.W. Dezman, assistant professor of emergency medicine at the University of Maryland School of Medicine. Their project, "Reducing Patient Risk through Actionable Artificial Intelligence," will estimate individual-level risks of hospitalization due to COVID-19 and other communicable diseases for Medicare fee-for-service beneficiaries across the state of Maryland. 
The ATIP award is a grant competition held by the UMB Institute for Clinical and Translational Research. The competition is funded through a partnership between UMB and Johns Hopkins University through the National Institutes of Health National Center for Advancing Translational Sciences Clinical and Translational Science Awards Program. That program helps support high-quality translational clinical research and fosters innovation in research methods, training, and career development.
Public healthcare solutions
Han's project is an extension of the Hilltop Pre-AH Model™ developed for the Maryland Primary Care Program (MDPCP). Physicians in the program received access to large patient data sets that they hoped could improve their ability to provide care. But they lacked a mechanism to process the data into actionable information to care for their patients. 
The Hilltop Institute uses data analytics and translational research to provide solutions for publicly funded healthcare. When MDPCP approached Hilltop with this problem, Ian Stockwell, chief data scientist, was confident that Hilltop's advanced learning machine models could generate a solution. After all, they were built to process big data to predict the risk of adverse events.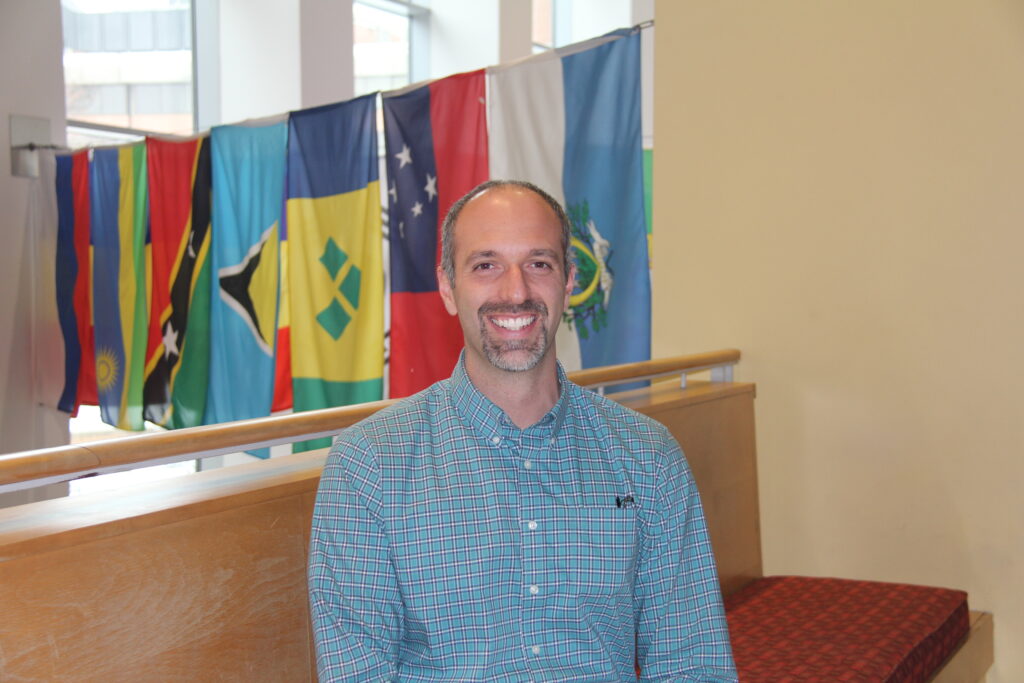 Stockwell worked on the problem with Hilltop senior data scientists Fei Han and Morgan Henderson for over a year. Then, in October 2019, they launched the Hilltop Pre-AH Model™. 
The model uses Medicare claims data and a series of factors based on diagnoses, procedures, medications, healthcare utilization, demographics, and environmental and geographic factors to create a value identifying each patient's level of health risk. Primary care providers then use this as a tool to identify patients who would benefit most from intensive primary care coordination. This type of care can effectively prevent hospitalization for routine care conditions. 
Data science improves patient care
As a result of this initiative, 500 primary care providers with almost 350,000 patients across Maryland are now able to better coordinate the care for those most at risk of preventable hospitalization. 
"The reason why I'm so proud of this work is that I feel it has a real impact on patients," says Stockwell. He explains, "Primary care practices are overwhelmed. They have seen phenomenal growth over decades. The tool gives physicians a way to effectively triage the resources they have."
The Hilltop Pre-AH Model™ fills a market need as a preventative risk model for public healthcare that draws from an extensive catalogue of risk factors. This unique feature allows a user to apply conditions particular to specific events, populations, or data sets, and it will still model the risk appropriately. 
Han will now expand the Hilltop Pre-AH Model™ by applying new events and features to help healthcare providers prospectively identify individuals at risk of hospitalization from COVID-19 and other communicable diseases. Both Henderson and Stockwell are joining his collaboration with Dezman to extend this work. 
"It is not building a new model," says Stockwell. "It is adding capacity to our current model that will allow it to answer this new question."
Banner image: Fei Han, senior data scientist, at The Hilltop Institute. All photos are courtesy of The Hilltop Institute.
Tags: COVIDresearch, HilltopInstitute, Research