Imagine you've got an amazing idea—a piece of biotech or a cyber solution, for instance—with the potential to really help people in need.
Now, picture a community that helps you accomplish the steps to turn that idea into a successful business. Researchers and eager students to work out the kinks. The camaraderie of creative entrepreneurs to energize you. And partners with the business chops to help you take your idea to market.
Since launching 30 years ago as the first university research park in Maryland, bwtech@UMBC has nurtured more than 130 companies and their big ideas, bringing more than 1,800 jobs to Baltimore County and generating 4,500 direct and indirect jobs and $700 million in labor income and business sales for the state, according to an assessment by the Sage Policy Group in 2019.
As the world takes on the challenges of the COVID-19 crisis, bwtech finds itself in the position to innovate in more ways than ever. Amid it all, bwtech's new executive director Aaron Miscenich is ready to help bwtech make an even bigger impact in Maryland and beyond.
"We will emerge from this period strong, but with a new definition of 'normal,'" says Miscenich, who previously helped launch the New Orleans BioInnovation Center in the wake of Hurricane Katrina. He notes that bwtech steadily added jobs through the 2008 recession and recovery years, and expects the community to remain strong. 
"Working with UMBC's diverse research base, talented entrepreneurs, and strong partner organizations, bwtech has achieved fantastic results. I think we have the opportunity to bring our community closer together and to learn more about what we can do for one another."
Building Bridges to Success
A wooden footpath links UMBC's main campus to bwtech North, the second of bwtech's two campuses. Winding past Pig Pen Pond, it's a convenient link between two centers of creative energy, and also the perfect metaphor for the relationship between these two enterprises.
"University research can contain tremendous market potential but often needs someone to facilitate that commercialization process," says Miscenich, who took over for longtime executive director Ellen Hemmerly after her retirement this spring.
"Many times you have researchers who are not experienced entrepreneurs, you have students looking for real-world experiences to complement their course studies, and you have alumni that are looking for ways to bring their talents back to the university," he says.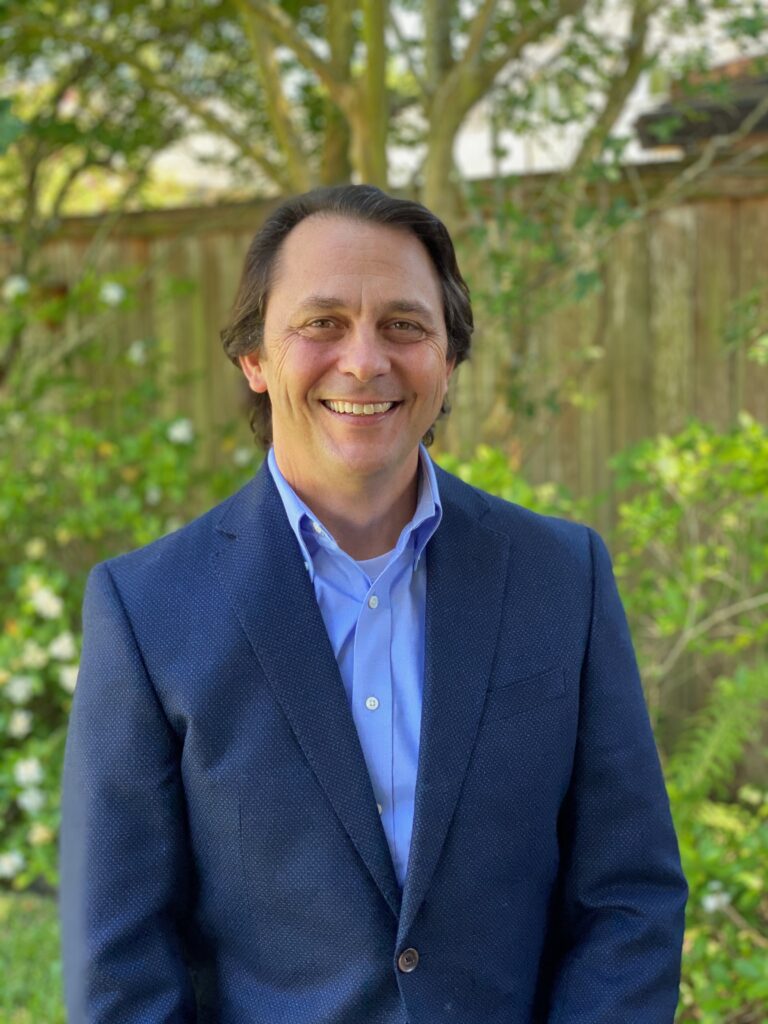 All of the groups converge at bwtech, along with entrepreneurs from around the globe, and the research and technology community provides assets that help them meet their goals. A  recent beneficiary of this partnership is Soobum Lee, associate professor of mechanical engineering at UMBC, whose work with windmills and energy harvesting earned him a Maryland Innovation Initiative (MII) grant. 
MII, a research commercialization project established by the state and five universities, including UMBC, opened up the opportunity for Lee to work with bwtech "site miners," who help facilitate the application process for faculty inventors and accelerate their path to commercialization. As of this January, UMBC faculty have secured a total of 42 MII awards, valued at more than $4.4 million, resulting in 16 start-up companies.
bwtech also houses a number of UMBC alumni-owned businesses at its two campuses, many of which partner with professors and also bring in undergraduate and graduate students as interns.  Jeehye Yun '97, computer science, founding CEO at RedShred on the bwtech north campus, notes that these relationships have paid off for her company. 
"As a part of the bwtech community, we've had the opportunity to develop long-standing relationships with UMBC faculty and students to advance our innovative research and impact," she says.
The same is true for Mike Adelstein '96, biochemistry and molecular biology, who sees a strong future for his company Potomac Photonics at his bwtech south campus location.
"Even though we're growing, we want to keep our headquarters here [at bwtech] because it's a great place to be," he says. "bwtech's environment spurs innovation and drives the success that we're having right now."
And by pairing new business with established ones, bwtech's "Start here. Grow here. Stay here." philosophy makes for a welcoming environment at any stage of growth.
"We can take these companies, introduce them to industry professionals, capital sources, and other groups that help reduce the risk of failure and increase the potential of the company's products and services," Miscenich says.
Challenging Times
As the realities of the COVID-19 pandemic took hold earlier this spring, many in the bwtech community quickly began working on ways of creating solutions.
AthenaES switched from its regular work of protein manufacturing to instead focus on making hand sanitizer. Both New Horizons Diagnostics and Synaptic Research began working to develop rapid testing kits. And while Potomac Photonics normally focuses on microfabrication, Mike Adelstein quickly shifted gears to produce face shields for a hospital in the Bronx.
Miscenich, with his 15 years as president of the New Orleans BioInnovation Center, understands the importance of close connections among partners during challenging times. Although he has not yet been able to work from his office on Research Park Drive due to the pandemic and travel restrictions, Miscenich is spending much of his time checking on his entrepreneurs from afar to make sure they have what they need to stay strong.
"We're maintaining one-on-one contact through our facilities' team and trying to maintain programming that will keep our entrepreneurs connected with the park," he says. "We've been holding video 'socials,' we've hosted speakers, and we're reaching out to understand their individual needs. Our hope is that we can learn from this challenge and keep in place the mechanisms that allow us to work together as a community."
Miscenich says bwtech companies have displayed a great ability to adapt to change and to step up to challenges. His role, he says, "is to help these companies to alter their course when necessary and to bring reliable resources for them to use. Our intent is to continue to use these resources to add value to our clients and support their ongoing growth."
Community is Key
Another key element of bwtech's success—and one that drew Miscenich from New Orleans—is the business community's connections to Baltimore, Washington, and its next-door neighbors, Catonsville and Arbutus. Many of the companies' 1,800-plus workers call these towns home.
The campus also lies just up the road from BWI-Thurgood Marshall Airport, Ft. George G. Meade, the National Security Agency, the National Institute of Standards and Technology, and the National Institutes of Health, putting it in a perfect spot to create partnerships with groups in need of cybersecurity, life sciences, and engineering solutions.
"An innovation district, or research park, is not just a group of buildings that sit idle  throughout the day and night," says Miscenich. That means encouraging true engagement between business and the surrounding communities.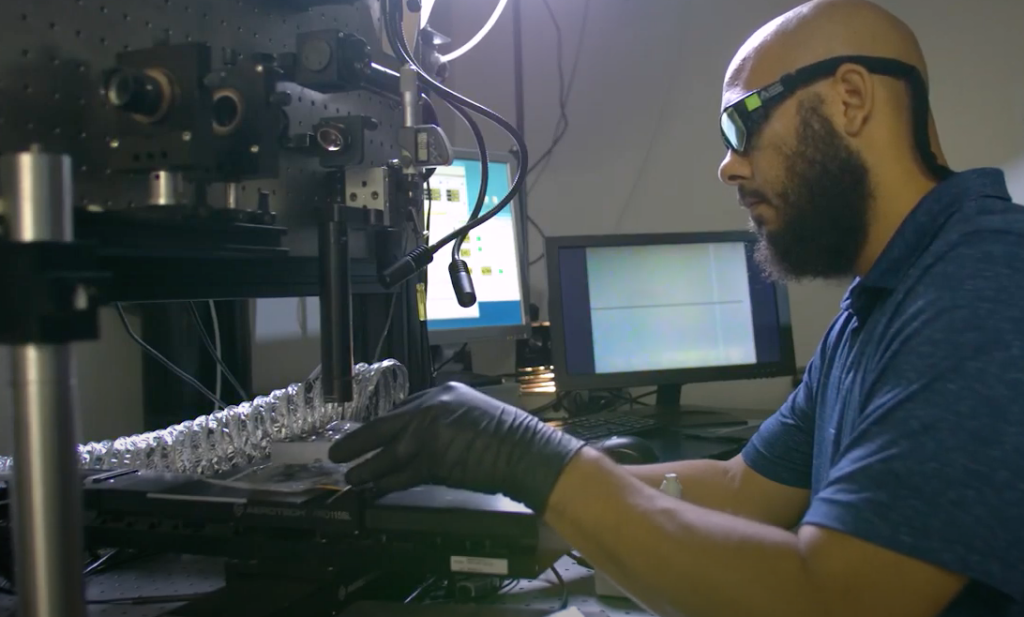 Matt Roberson, Director of SC&H Capital, and a member of the bwtech board, knows how important those local connections are. He is raising his family nearby in Catonsville, and is looking forward to great things at bwtech.
"bwtech is an important part of the UMBC story, and growth in the area," he says. "I'd like to see it continue to grow and foster opportunities for students, Catonsville and Arbutus residents, and businesses, in general."
Baltimore County Executive John A. Olszewski Jr., Ph.D. '17, public policy, notes the important role bwtech has played in the state, calling it a "true Maryland success story."
"For the last 30 years, bwtech has strengthened our economy by giving big ideas the room they need to grow. By bridging higher education and business, bwtech at UMBC positions Maryland as an economic powerhouse within the region," he says. "I couldn't be prouder of what this community brings to Baltimore County."
Miscenich says he's looking forward to learning more about  what the Greater Baltimore region has to offer. Even more, he looks ahead to continuing to build opportunities for the bwtech and UMBC communities.
"UMBC and bwtech have clearly worked very hard and have made incredible strides in building companies out of the university," says Miscenich. 
"I look forward to bringing bwtech even closer to the programming and culture of the university, attracting more partners into the ecosystem that has been created by bwtech, and attracting more resources in the development of our infrastructure."
For more information about bwtech@UMBC's community of entrepreneurs, visit https://www.bwtechumbc.com/community/.

Images by Marlayna Demond '11 or Corey Jennings '10 for UMBC unless otherwise noted.
Tags: Biochemistry, bwtech@umbc, computerscience, GraduateSchool, Resilience