UMBC students are no strangers to ingenuity. When a fire alarm went off during last year's Undergraduate Research and Creative Achievement Day (URCAD), presenters rolled up their posters and continued discussing their work outside without skipping a beat. This year, due to COVID-19, the 24th annual iteration of URCAD calls for creative dexterity at a whole new level. 
Now spanning April 22 – 29, the event has transitioned to a week-long online symposium. (See project sneak peeks here!)
The virtual celebration of undergraduate achievement will allow presenters to showcase their research and interact with UMBC attendees through the VoiceThread (VT) platform. Students' posters and slides—including art, performances, and video games—will be available all week long for any attendee to enjoy. 
Visitors can simply visit the URCAD presenter listing and click on the VT icon by any student project to access it. Projects will also be viewable by department.
"The students have shown an amazing amount of resilience during the transition to moving their presentations online for URCAD," says April Householder '95, visual and performing arts, director of undergraduate research and prestigious scholarships. 
"This, in itself, is a valuable research skill," she shares. "One of the benefits of participating in URCAD is students learn that part of the research process is being able to adjust to ever-changing circumstances. Sometimes technologies fail. You lose data. Experiments don't work. The ability to persevere and adapt is so important." 
New platform, same depth of research
At the virtual event—like every year—viewers can expect robust research spanning a wide range of subjects. VoiceThread will facilitate audience engagement to mirror the in-person presentation experience. Those with a UMBC login will be able to make comments on the projects. And student presenters can receive feedback and respond to questions throughout the week.
Projects rooted in the humanities and social sciences will cover topics from around the globe, in the present and the past. One project examines South Africa as a case study in supporting a wide array of languages within a society. Others focus on inclusive sexual health education in public high schools and how the New York Times has covered immigration policy over time. One student will discuss "de-cyborging" herself by consciously detaching from her phone for set periods of time. 
Some of the research feels especially prescient as UMBC students take on issues in health and medicine. One project enhances and visualizes human disease networks to reduce healthcare costs. Another group of students is working on more effectively treating HIV, with research that could improve therapies targeting the HIV-1 replication cycle.
Other projects work to create technical solutions to real-world needs. Examples include voice-activated assistants for individuals who are blind as well as a design for an autonomous, low-cost, and accessible electric mobility vehicle.
Bypassing technical hurdles
While each discipline faces challenges in adapting to the new format, the visual and performing arts have additional barriers. Some of the showcases, originally meant to be staged as live performances, could not be filmed prior to social distancing. 
Now, students are working around the limitations by submitting rehearsal footage or stills in lieu of performances. Others are reimagining their performances in an online environment, using new recording technologies, says Householder.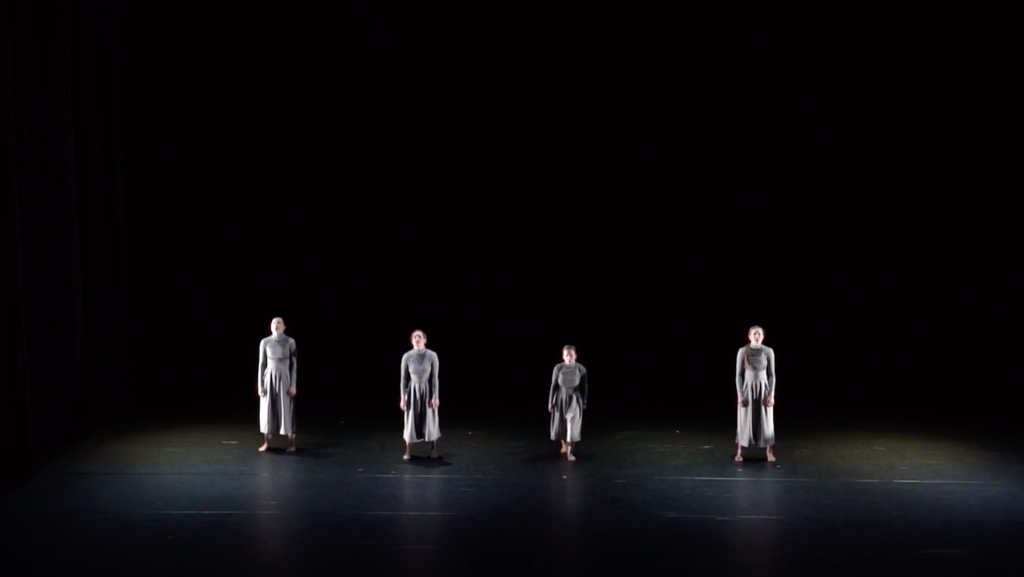 Despite the change to a virtual venue, of the original 350 URCAD presenters, 330 still plan to participate in the event. This number nods to UMBC students' resiliency in the face of this challenging moment.
Preserving the "spirit of URCAD"
Householder is heartened, but not surprised, by the ways UMBC students have risen to meet this challenge. After all, UMBC's community of inquiring minds is not limited to a specific location.
With the students bringing their all to the event, she's now working to encourage the UMBC community to join in as well, to appreciate and engage with students' research and creative work.
"We invite faculty, staff, and students to ask questions, give feedback, and offer constructive criticism," says Householder. "Our presenters will take those community reflections back to their labs, desks, and studios, to make their work even stronger."
Featured image: From URCAD 2020 presenter Liam Garrett's project "The Digital Art Movement: Its Role In Spreading Awareness About Endangered Animals." Image courtesy of Liam Garrett '21, graphic design.