According to U.S. News rankings released today, UMBC graduate programs are some of the best in the nation for 2020. The rankings are developed based on expert opinions and statistical indicators for quality. Over 2,000 programs and more than 22,000 individuals were polled to determine this year's honorees. While some programs have been newly recognized on 2020 rankings lists, others continue to lead on lists developed in prior cycles.
It was another strong year for the graduate programs in UMBC's College of Natural and Mathematical Sciences (CNMS). Five CNMS fields are recognized in U.S. News graduate program rankings, including mathematics, statistics, biological sciences, chemistry, and physics.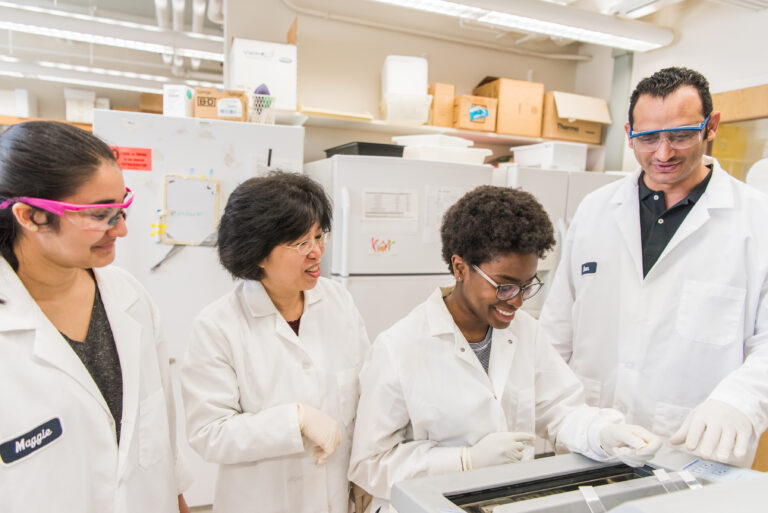 "The breadth of programs recognized in CNMS is a testament to the dedication and extraordinary effort of the faculty and staff across the college," says Bill LaCourse, dean of CNMS. "I gratefully appreciate their commitment to setting high standards and providing a quality education for all our students."
As a whole, UMBC's College of Engineering and Information Technology (COEIT) stands as one of the best engineering colleges in the nation. Just three other Maryland institutions appear on the overall 2020 list of best engineering programs. COEIT remains on the lists of the country's best electrical, mechanical, and environmental engineering graduate programs, and is featured on the new 2020 list for chemical engineering.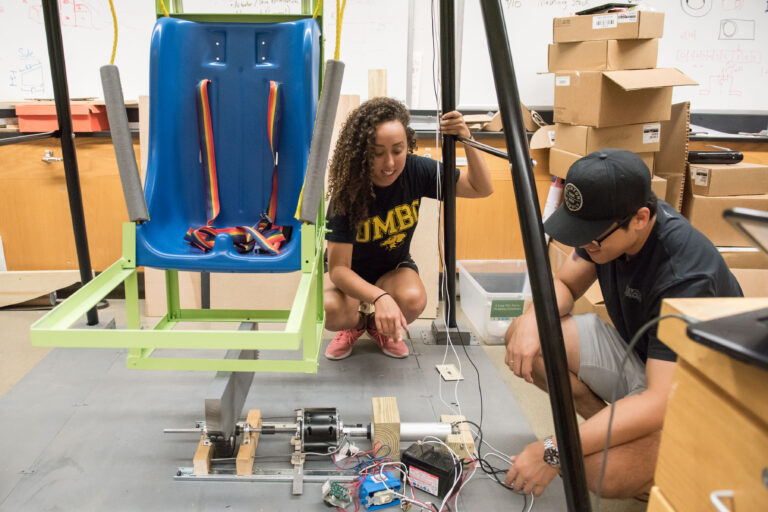 "All of our researchers, faculty, staff, postdocs, and especially graduate students, contribute to an environment that enables innovations that help keep UMBC at the forefront of engineering and computing," says COEIT Dean Keith J. Bowman.
UMBC's School of Public Policy welcomed new director Susan Sterett in 2017. Since then, the school's graduate programs in public policy have continued to thrive. Their success is evident with a 2020 U.S. News ranking in the top 100 of all public affairs graduate programs across the nation.
"UMBC's School of Public Policy is proud of our excellent faculty and students, who contribute every day to informing the public about health and education policy, equity in cities, and public management and regulation," says Sterett. "With such excellent scholars in publicly significant fields, we look forward to growing and continuing to contribute to the field in a way that rivals our larger, older peers."
Graduate programs in fine arts, psychology, and clinical psychology also continue to be recognized as among the best. Earlier this year, U.S. News heralded UMBC's online master's degree in information systems as one of the top 20 in the nation, up four spots from last year.
Banner image: UMBC graduates at May 2018 Commencement. Photo by Catherine Borg for UMBC. All other photos by Marlayna Demond '11 for UMBC.
Tags: Biology, CAHSS, ChemBiochem, CNMS, COEIT, CSEE, GraduateSchool, MathStat, MechE, Physics, Psychology, PublicPolicy, Rankings