U.S. News has recognized UMBC's online master's degree in information systems as one of the top 20 in the nation in new online degree rankings announced today. The program climbed up four places this year, reaching #19. UMBC joins the University of Southern California, New York University, Virginia Tech, University of Arizona, Johns Hopkins University, and other leading institutions on the 2019 Best Online Information Technology Programs list.
"Dr. Vandana Janeja, graduate program director for the online master's program in information systems, and her colleagues are committed to enabling our online master's students to gain the skills required to succeed with our extensive range of industry and government partners," says Keith J Bowman, dean of the College of Engineering and Information Technology.
The online master's degree program is designed for students who are advancing their education while balancing commitments to careers, family, and military service. Students and faculty in this field often complete research in areas such as health information technology, human-centered computing, data mining, artificial intelligence, and software engineering.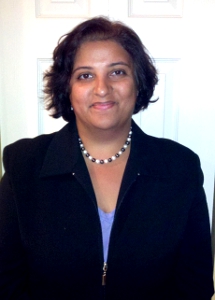 "Our online master's program boasts a carefully crafted curriculum of fundamental and elective courses to help our students advance their careers," says Janeja, associate professor of information systems.
She explains that the online program offers schedule flexibility, while maintaining rigorous coursework, high expectations for students, and support from faculty. "We are committed to a high level of excellence and engagement akin to our on-campus program," she notes.
Brad Boyle M.S. '21, information systems, is a current student in the program. He shares, "I was drawn to apply to this program because of the reputation of UMBC for academic excellence combined with the flexibility of an online setting." Boyle is completing his degree while working as an IT specialist in UMBC Residential Life. He says, "The program is already helping me in my current job and is providing me with the tools I need to be successful in the field of information systems."
Banner image: An information systems student presenting her work at Undergraduate Research and Creative Achievement Day. Photo by Marlayna Demond '11 for UMBC.