With the 2016 Olympic Games off to an exciting start in Rio de Janeiro, Brazil, the UMBC community will have the chance to see two alumni compete in the pool and on the field later this week.
Mohamed Hussein '14, mechanical engineering, a current master's student in engineering management, will represent Egypt as a member of the swim team. He will compete in the 200 meter individual medley.
Also competing in Rio is Cleopatra Borel '02, interdisciplinary studies, who is participating in her fourth Olympic games as a member of the Trinidad and Tobago track and field team. She will compete in the women's shot put competition.  
At UMBC, Hussein was a member of the men's swimming and diving team for three seasons, and qualified for the NCAA Championships twice. He broke UMBC school records in both the 100 yard and 200 yard backstroke events. In 2015, The Baltimore Sun highlighted Hussein's strength in the pool and his participation in the 2015 World Aquatics Championship.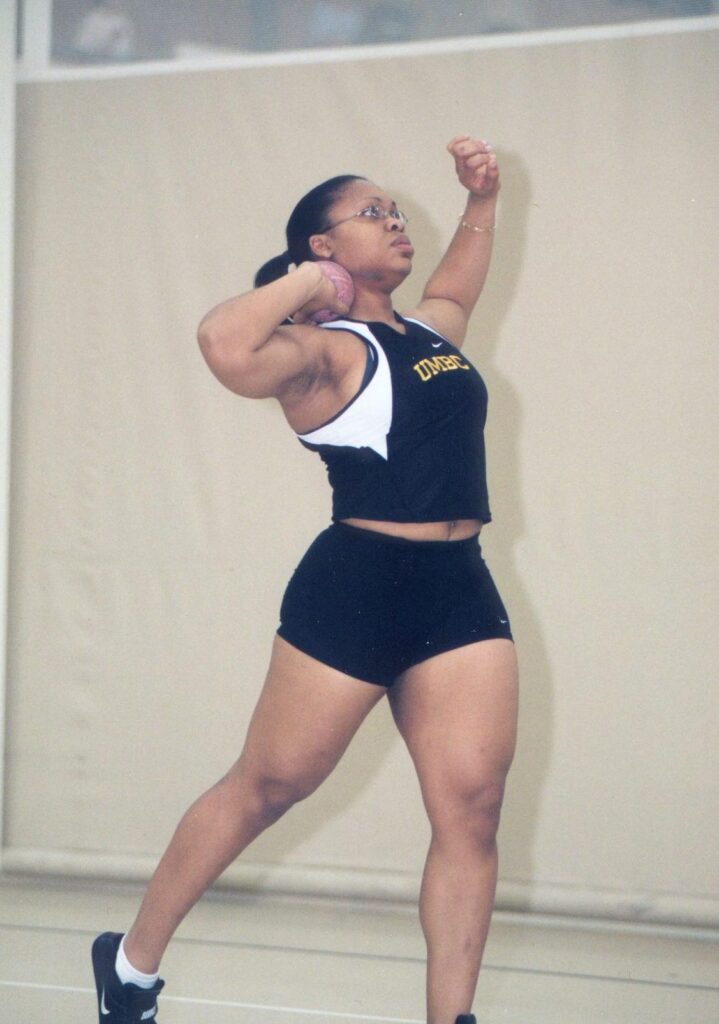 In 2002, Borel, won the women's shot put event at the NCAA Division I Track and Field Championships, making her the first UMBC competitor to win a NCAA Division I title. She is a three-time All-American and broke the UMBC school record in both the indoor and outdoor shot put, in addition to the weight throw and hammer toss competitions.
Earlier this year, Emily Escobedo '17, psychology, participated in the 2016 United States Olympic Trials. She swam the 200 meter breaststroke in an impressive 2:27.03, which put her in 10th place in the semifinals, just two spots away from qualifying for the finals.
Hussein will swim in a 200 meter individual medley qualifying heat on Wednesday, August 10 at 1:14 p.m. The semifinals for that event will be held that evening, beginning 10:29 p.m., with the finals held Thursday, August 11, at 10:01 p.m. Borel will enter the shot put circle on Friday, August 12 at 10:05 a.m. for qualifying round of the women's shot put competition. If she advances, Borel will participate in the medal round of the women's shot put on Friday, August 12 at 10:00 p.m.
Images: Mohamed Hussein, left, during a race as a member of the UMBC Men's Swimming and Diving team. Cleopatra Borwl competes in shot pot for UMBC. Photos courtesy of UMBC Athletics.
Tags: Alumni, Athletics, CAHSS, COEIT, INDS, majoraward, MechE, Psychology, UMBC50