At the 2022 Homecoming alumnae volleyball scrimmage, Kasey Crider, who joined UMBC as head volleyball coach earlier this year, got a firsthand view of the connections the program has forged over the last 50 years—connections that he considers the foundation of the team's success. "I exist in that ecosystem of this legacy, which hit me like a ton of bricks. I'm walking out of there going, 'Man, this is why you do it. You have these incredible people.'"
The volleyball players over the years would tell you that common values and hard work unite a team that comes from all over the world. Robbin Lee '13, visual arts, remembers the process of bonding with her teammates, even in some unexpected ways: "We spent the preseason meshing and melding our languages—like the way we talk and the slang we use," she says.
"By the end of the season we all sounded like each other." This only reflected the close bonds they'd forged. To hear Lee tell it, "our team was a group of sisters. We loved and annoyed each other a lot. But, at the end of the day, we held each other accountable and we pushed each other to be better off and on the court."
Earlier alumnae recount a similar sisterhood. Elizabeth (Straley) Beckelman, '90, psychology, played in the '80s under the nickname "Biff" and met her lifelong best friend Melissa (Diehlmann) Little '90, psychology, on the first day of tryouts.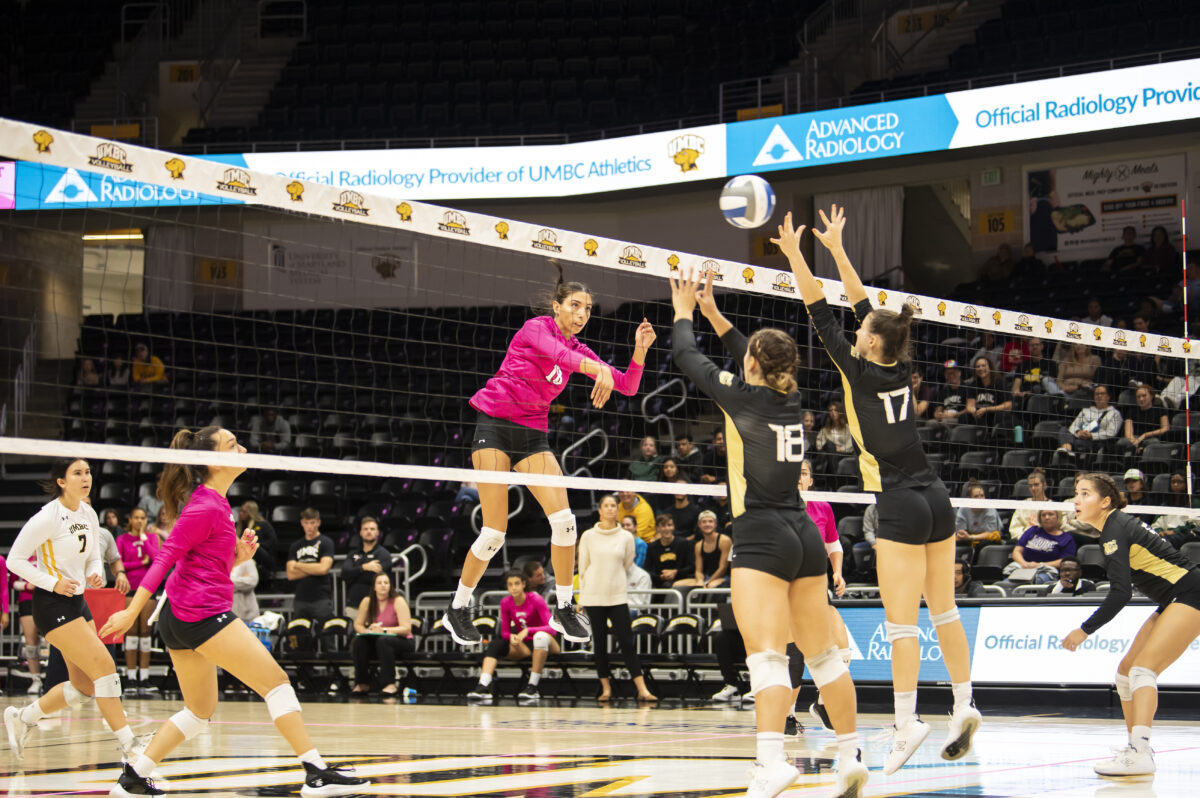 "I was a walk-on," Beckelman remembers. "I didn't even know if I would make the team." And yet she did, and now fondly remembers her coaches keeping her grades on track, getting "more competitive" as the program grew, and strenuous running drills. "It really grounded me and kept me focused and kept me on a track and on a path," Beckelman says.
As the newest member of the team celebrating their 50th anniversary this year, Crider came in as coach with one question on his mind: "What's best for the players?" It sounds like the program is well-equipped to answer him.
Tags: Athletics, Fall 2022, Volleyball