Soheila Escobar
B.S., Information Systems
Cum Laude
Hometown: Riohacha, La Guajira, Colombia
Plans: Business and systems analysis career
I really appreciate the diversity that I have found at UMBC and the support for culture and respect among the students. I have learned that there are more people like me, who have left their countries to pursue a better future for themselves, their community, and their families.
Soheila Escobar came to UMBC with some uncertainties about completing her undergraduate education in English at a U.S. university, but her experiences with the UMBC community quickly confirmed her hopes for her college years. "UMBC has helped me in achieving my goals by promoting a very diverse environment where I do not feel excluded, and I, more than anything, feel welcome," Escobar says. "I have taken classes with professors from different cultural backgrounds, professors whose first language is not English, and I have felt very supported and encouraged by them to continue the challenge of finishing my education in a second language."
Escobar has thrived at UMBC, particularly through collaborative research opportunities. Earlier this semester, she presented Tutor On Campus during Undergraduate Research and Creative Achievement Day. The web platform she created with classmates encourages students to help each other succeed by enabling peer connections based on specific courses or disciplines, and providing relevant support resources.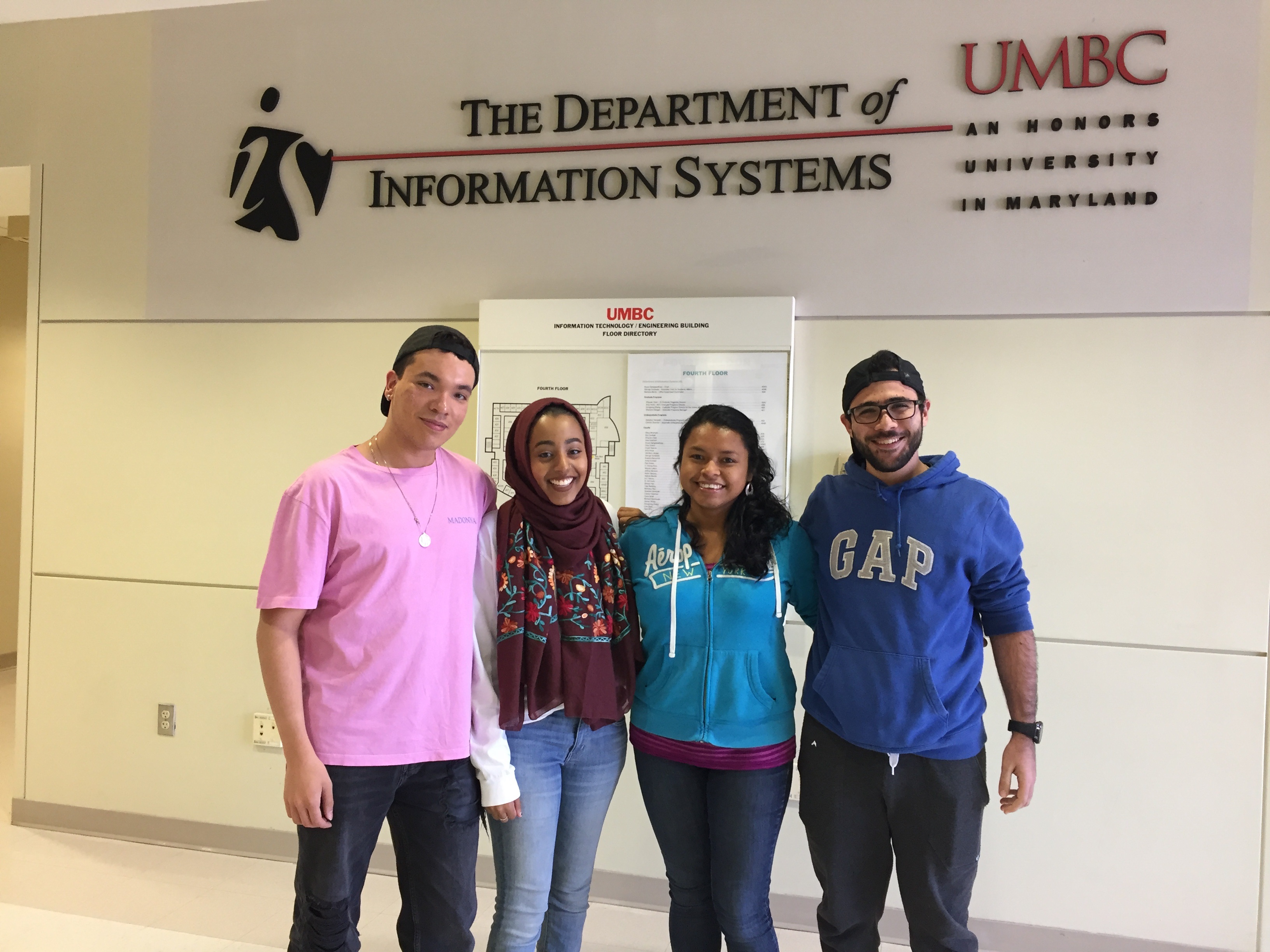 Escobar is passionate about developing educational and career opportunities for young people in her community of indigenous Wayuu people in Colombia. "I have also had the opportunity to take a leadership position within my community in Colombia, where I am working to help young women see that they can rise above their cultural expectations by studying and starting a career in their field of interest," she explains. "It is a leadership position that I plan to continue and one that I hope will connect my family on a greater scale to the global community, so that they can experience other cultures and share with the world the good things that our culture has to offer."
Upon graduation, Escobar will apply her business and technical skills to a career in business and systems analysis. She will also pursue a master's degree in information systems, with the goal of helping people in underserved communities connect with new opportunities through technology.
Portrait by Marlayna Demond '11 for UMBC.