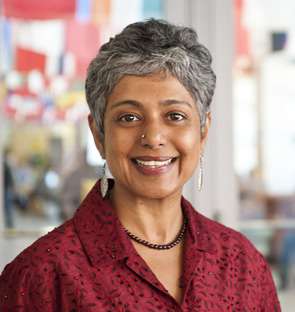 When J Jayalalithaa, a film star turned prominent politician, was convicted of charges involving financial assets, her supporters in the state of Tamil Nadu responded to the verdict by creating billboards and posters representing their feelings of anger and loss. Preminda Jacob, visual arts, spoke to Scroll about the historic connections between cinema and state politics in Tamil Nadu. 
Jacob focused on how Jayalalithaa used images to promote her political career and connect with supporters. "Over the space of half century the population has been very adept on how to read these images," she said.
Jacob is the author of Celluloid Deities: The Visual Culture of Cinema and Politics in South India.
Click here to read "How Jayalalithaa used posters to transform herself from a film star into the Amma of Tamil Nadu" in Scroll.
Tags: CAHSS, VisualArts