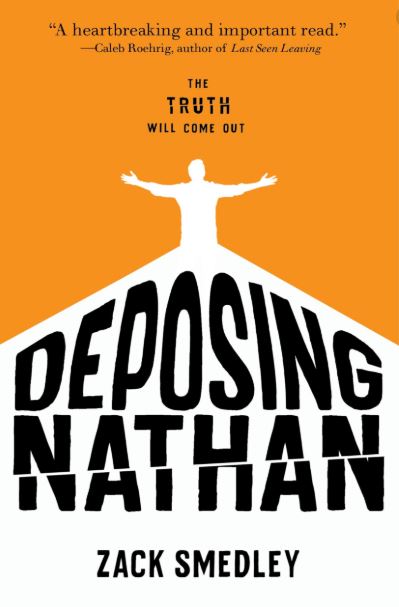 If you saw a senior engineering student sitting on a bench on Academic Row, furiously typing away on his laptop, you might assume he was working on a lab report or a capstone presentation. If that student was Zack Smedley '17, chemical engineering, though, you'd be wrong. While his peers were fretting about classes, finals, and post-graduation plans, Smedley spent the first half of his senior year working on the manuscript that eventually became his debut young adult novel, Deposing Nathan.
Garnering praise from the likes of Kirkus and the New York Times since its May 2019 publication, Deposing Nathan centers around Nathan and Cam, two high school-aged boys from very different backgrounds whose tumultuous relationship eventually results in a brutal fight, leaving Nathan stabbed in the stomach. As Nathan delivers a deposition about the events leading up to the fight, he unveils a year-long story of friendships, adventures, secrets, and tragedies, eventually revealing the unexpected truth of his injury.
Smedley has been surprised and moved by the effect his book has had on readers. "Every week, I get really, really long emails from a few readers saying it helped them," he says. "I wasn't expecting that kind of a response."
The composition of Nathan's deposition
The idea for his debut novel didn't come to Smedley all at once; he describes it instead as an amalgam of several smaller ideas. He knew that he wanted to write a "courtroom drama that was a little less soap opera-ish," which is how he got the idea to use a deposition as a framing device. He also knew that he wanted to write a book about LGBTQ+ teenagers. A bisexual man himself, Smedley felt that a lot of mainstream young adult LGBTQ+ literature was fluffy and unrealistic, and wanted to come up with a story that was more gritty and complex. From there, he began working to construct a story that incorporated each of these ideas. 
The process began with almost six months of outlining and conducting research—including taking both a biomedical engineering class and a medical terminology class at UMBC in order to better write the character of Cam, a self-taught genius of all things medicine. After completing the manuscript, he started sending query letters to literary agents over winter break. The daunting process was old hat to Smedley; he had queried agents before, once for one of the many novels he wrote in high school, and again for a project he completed during his freshman year at UMBC. However, Deposing Nathan was his first successful venture—he received an offer of representation from an agency just after graduation. 
You never know where inspiration will strike
UMBC was the perfect place for Smedley to launch his writing career; he credits the campus's environment as a huge motivator for starting Deposing Nathan. In high school, he explains, writing was more of a hobby than something he wanted to seriously pursue. But that changed when he came to UMBC. "The atmosphere it established, I'm convinced, is what helped pull this book out of me," he says. "I still think of it, a little bit, as my home." 
Though Smedley didn't study English or creative writing at UMBC, he did take one screenwriting class the summer before his junior year. That class ended up being a favorite of his—and it was a major source of inspiration during the book's early stages. "[Deposing Nathan] actually started in my head as a screenplay," Smedley explains, but he later decided to write the story as a novel instead.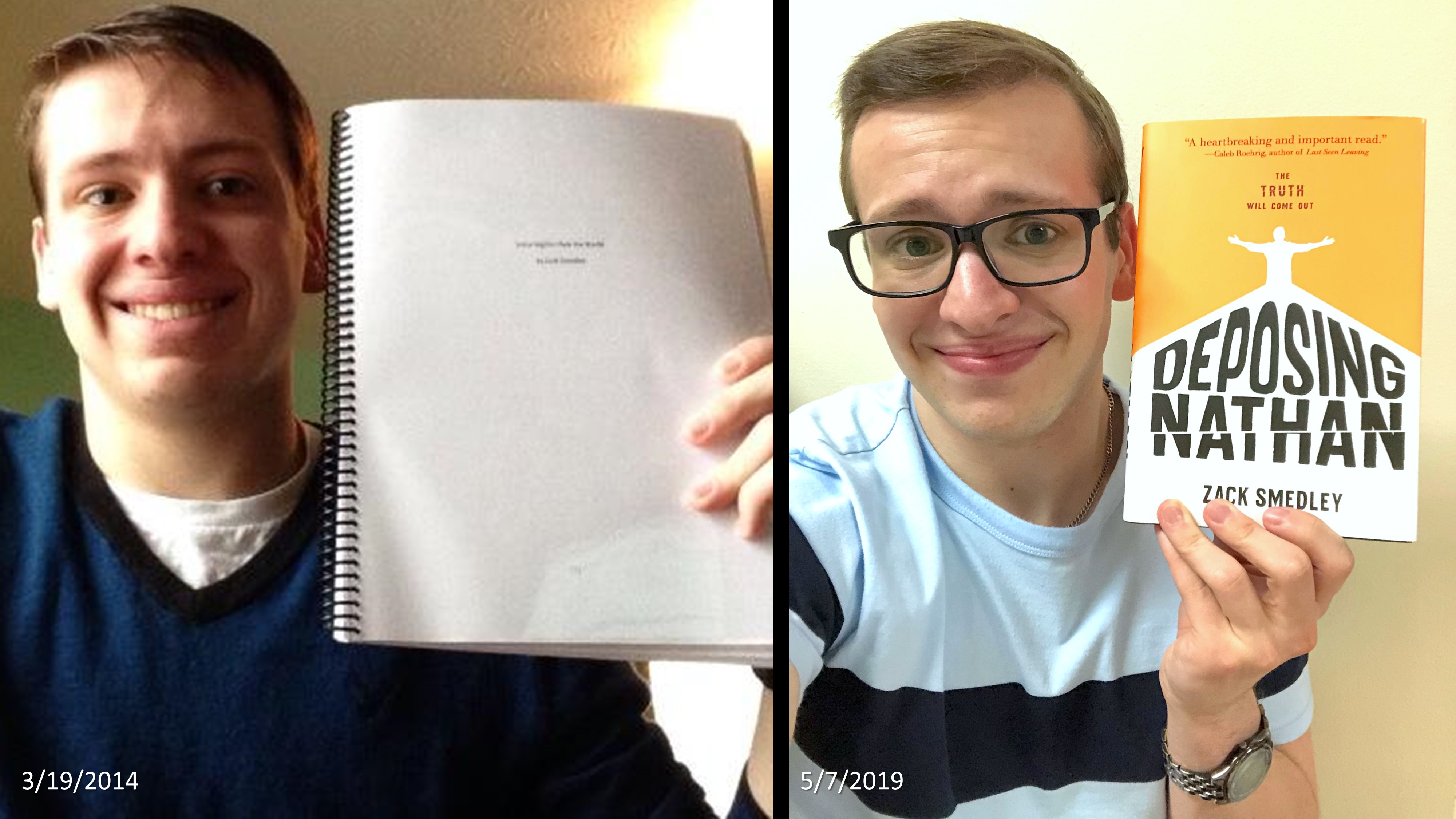 The course's professor, John Carillo, also played an important role in the novel's early stages. "He took a look at my opening book pages and gave me feedback on them and encouragement," Smedley says. "That was the summer I had started writing the book, so it definitely had an influence on me."
Other than Carillo, Smedley also cites two of his chemical engineering professors, Taryn Bayles, who now works at the University of Pittsburgh, and Mariajose Castellanos, senior lecturer and undergraduate program director of chemical engineering, as great supporters of his creative work. "During my senior year, [Castellanos] knew I was writing a book, and she kept saying, 'Hey Zack, some day, when it's published, be sure to give me a signed copy,'" he recalls. Two years later, he received a Facebook message from her asking for that signed copy. Smedley replied, "I'll do you one better. You're in the acknowledgements."
"My engineering students have such full schedules that when I learned that Zack was writing a book, it floored me!" Castellanos says, explaining that while many of her students have creative hobbies and interests, Zack was unique in his ability to balance his studies with his writing. "That, I don't see very much, and I've been teaching here for 15 years."
Post-publication plans
Since Deposing Nathan's publication, it has received enthusiastic responses from readers and reviewers alike. The Kirkus Review gave it a coveted starred review, and it appeared on lists published by Book Riot and Publisher's Weekly. It even received a glowing review in the New York Times' list of "Y.A. Novels That Let Teenage Boys Be Vulnerable," where it was called "a superb story, told in an original and masterly way."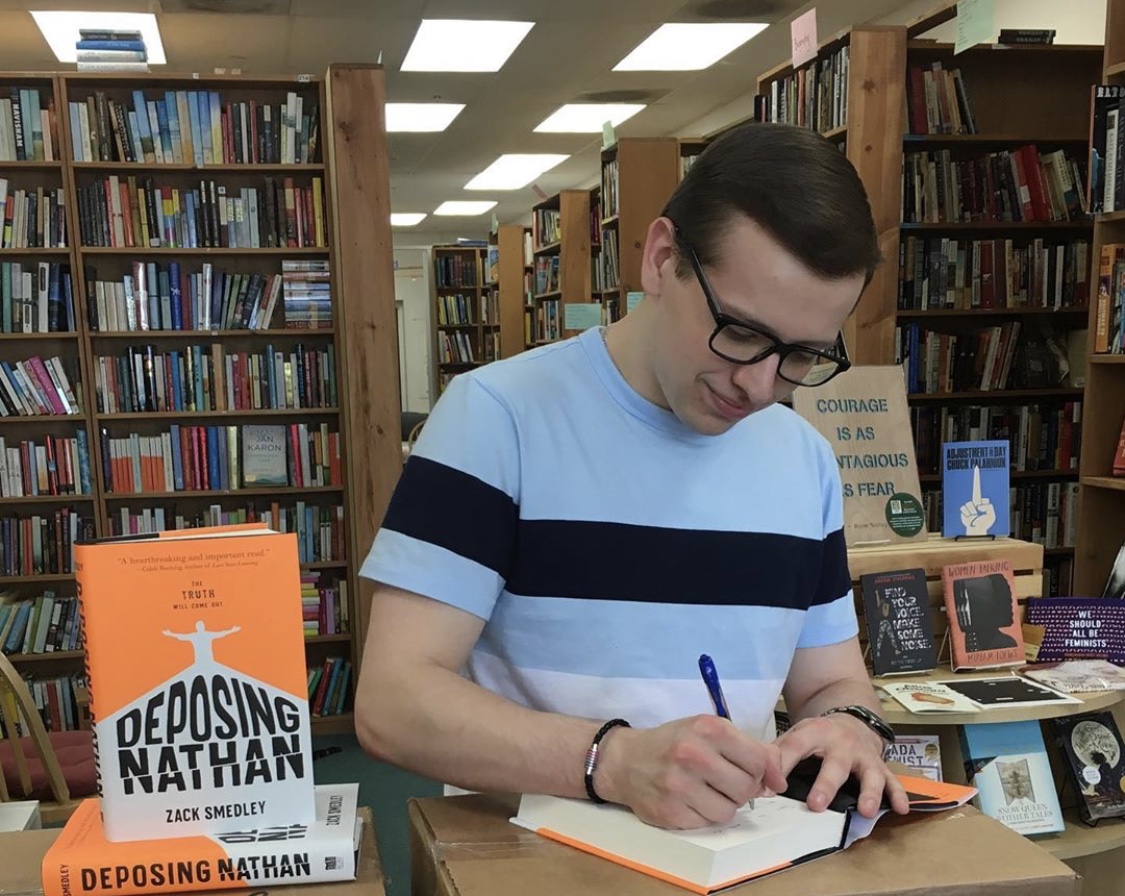 But the most fulfilling feedback Smedley gets is from his fans themselves, many of whom are moved by the book's depiction of a young Christian boy from a strict family struggling to understand his sexuality. "I got an email one day that was four paragraphs long that said, 'This is the book I've been waiting for. This is like the missing piece in my life,'" he says. Since then, he's received many similar emails from fans expressing their gratitude.
So, what does the future hold for this emerging author? Originally, he hadn't planned to start another book right away, but after Deposing Nathan accrued so much positive attention, he and his agent agreed that he should put out another in order to avoid losing momentum. Now, he's working diligently to complete the first draft of what will eventually become his sophomore novel, all while working full-time as a chemical engineer. His fans are sure to be waiting eagerly to see what he comes up with.
Smedley
and his book will be available at the
Homecoming Carnival
at the Bookstore Pop-up which will be located next to the Alumni Tent from 1 p.m to 4 p.m.
*****
Header image: Zack Smedley '17 celebrates graduation with True Grit. All photos provided by Smedley.