Here in the Office of Alumni Relations, we spend a lot of time telling stories about and talking with our wonderfully supportive alums. However, we've decided to turn the tables and take time to get to know the people behind the scenes – the  advancement and alumni relations staff members who are hard at work on behalf of our alumni. Today we'll be hearing from Jessica El-Zeftawy '08, Political Science, Sociology; '12, M.P.P., the Alumni Programming Coordinator.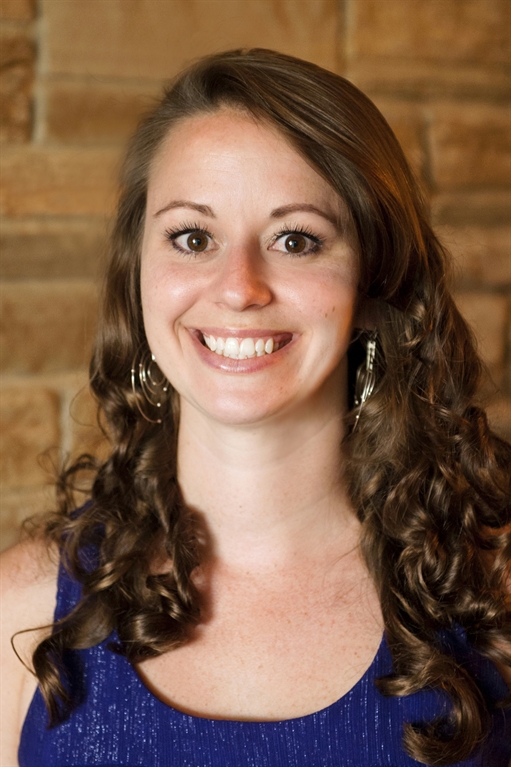 Name: Jessica El-Zeftawy (formerly Bard)
Job Title: Alumni Programming Coordinator
Focus Area: I work with the UMBC Chapter of Young Alumni (CYA) to plan fun and engaging events and volunteer opportunities throughout the year. I also work with the UMBC Student Alumni Association (SAA), a student organization dedicated to finding opportunities for alumni and students to network and creating a vibrant on-campus community.
Years at UMBC: Student 2004-2012; Alumni Relations staff since 2013
Grad year: 2008 – Political Science, Sociology; 2012 – M.P.P.
Q: Where are you from originally?
A: I'm an Air Force brat so I'm not really from anywhere, but my heart will always belong to Texas.
Q: What do you love most about UMBC?
A: UMBC is a community where it's totally cool to be a dork. The students here are allowed to love learning, to engage in challenging dialogue, and there are so many opportunities to try new things out whether it be a new major, club, or activity. I'm really proud to have spent what I consider my formative years at UMBC.
Q: What's your favorite thing about your job?
A: While I love working with my fellow alumni, the student group I work with, the Student Alumni Association (SAA), really brings so much joy to my work at UMBC. They're incredibly intelligent, funny and passionate about the work they do in the community.
Q: Has your position as an Alumni Relations staff member changed who you are as a person?
A: Having been in my position for less than a year as I write this response, I can't say for certain that my time in Alumni Relations has changed me as a person, but what I can say is that it has definitely changed my outlook on giving. Being a young alumni myself, with school loans, a house payment, etc. I'm not sure I saw the importance or the impact of giving back to UMBC until I started working in Alumni Relations. During my time as a staff member, I've had the opportunity to meet a scholarship recipient, I've heard amazing stories from student groups and projects that were funded by charitable donations, and I think if I ever leave UMBC I'll probably always continue to give back, whether it's by giving a donation or volunteering my time.
Q: Who do you admire and why?
A: I recently read a book called Endurance: Shackelton's Incredible Voyage by Alfred Lansing. It's an amazing true story of polar explorer Ernest Shackleton's heroic attempt to cross the Antarctic in 1914, which resulted in their ship being trapped and crushed in an ice flow and their survival for over a year on drifting ice in the Antarctic seas. After reading this book, I admire Shackleton as a heroic leader in the face of extreme adversity and I also admire his love for exploring uncharted territory. I believe one can either daydream about epic adventures or try and live them.
Q: If you could be another staff member for a day, who would it be and why?
A: Without a doubt I would want to be Logan Wern, UMBC Phonathon Coordinator.