Following a series of stories in City Paper about The Wire, WEAA's The Marc Steiner Show held a panel discussion on June 9 to examine the television show and its representation of Baltimore. Kate Drabinski, lecturer of gender and women's studies, was a guest on the program and discussed the importance of watching the show with a critical mind.
"Part of me worries that The Wire is so good in terms of drama that people think watching the show means that they understand the depth of what's happening in Baltimore and the complexities of the histories here and the complexity of the lives that are lived here," Drabinski said.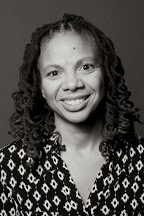 In a separate program on June 4, Kimberly Moffitt, an associate professor of American studies, was a guest host for a segment on budget cuts and restructuring at Baltimore City Schools in response to the announcement that 159 staff positions were eliminated. Moffitt facilitated a discussion with Dr. Roni Ellington, associate professor of mathematics education at Morgan State University; Bobbi Macdonald, executive director of the City Neighbors Foundation; and Jimmy Gittings, president of Public School Administrators and Supervisors Association (PSASA), AFSA Local 25, who began his career with BCPS in 1971.
On June 16, Moffitt was co-host for an in-depth, two-hour segment on education in Baltimore including discussions about layoffs, the school budget, community schools, and alternatives to the current school system.
To listen to the segments in their entirety, click below:
Wrestling with the Wire
Baltimore City Schools: What Will be the Impact of Budget Cuts and Restructuring at North Avenue?
Education in Baltimore: Two-Hour Special