UMBC's Jasmine Abrams, assistant professor of psychology, is working to increase pregnant women's access to healthcare and HIV prevention resources in Haiti through a $390,000 award from the National Institutes of Health via the Fogarty International Center. Abrams will focus on creating new ways to reduce HIV/AIDS stigma impacting low- and middle-income pregnant women in Haiti. The grant is part of a $3 million Fogarty International Center program focused on reducing HIV/AIDS stigma in six African countries, as well as Haiti, India, Nepal, and Ukraine.
"Poverty and HIV stigma of pregnant women in Haiti encourages women to avoid hospitals and have babies at home or in other locations without proper access to healthcare," says Abrams. "This stigma results in increased risks for infant and maternal morbidity and mortality."
Abrams further explains that due to HIV stigma, HIV positive women are less likely to access treatment, which can put them at greater risk of passing on HIV to their children and can make it harder for them to keep their viral load low enough to avoid transmitting HIV to their partners. To overcome these challenges, she says, the bottom line is that "we need to grant more access to quality prenatal and maternal healthcare."
Foundational collaborations
Abrams has worked in Haiti since 2014, initially focusing on developing prenatal and maternal health interventions with the organization Midwives for Haiti. Her new multilevel intervention project continues her partnership with Midwives for Haiti, and forges new collaborations with the Haitian Ministry of Public Health, the Caris Foundation (a research organization), USAID, and Zanmi Lasante, the Haitian branch of Partners in Health and the largest non-governmental healthcare provider in Haiti.
Abrams' work in community-based health psychology is rooted in her goal to tackle the health disparities she has found in her research among Black women in the United States and abroad. "On almost every indicator of health, Black women are disproportionately impacted by various illnesses and more likely to die from chronic illnesses," Abrams says. "I want to change this."
An integral part of this grant is to improve healthcare access for Haitian women in the longer term by strengthening the capacity of Haitian researchers to collect, analyze, and report their own data. "The intervention will be developed by a group of Haitian HIV prevention experts, healthcare providers, and community members and will be used to train Haitian healthcare workers and community members to reduce, and hopefully eliminate, stigmatizing attitudes and behaviors," says Abrams.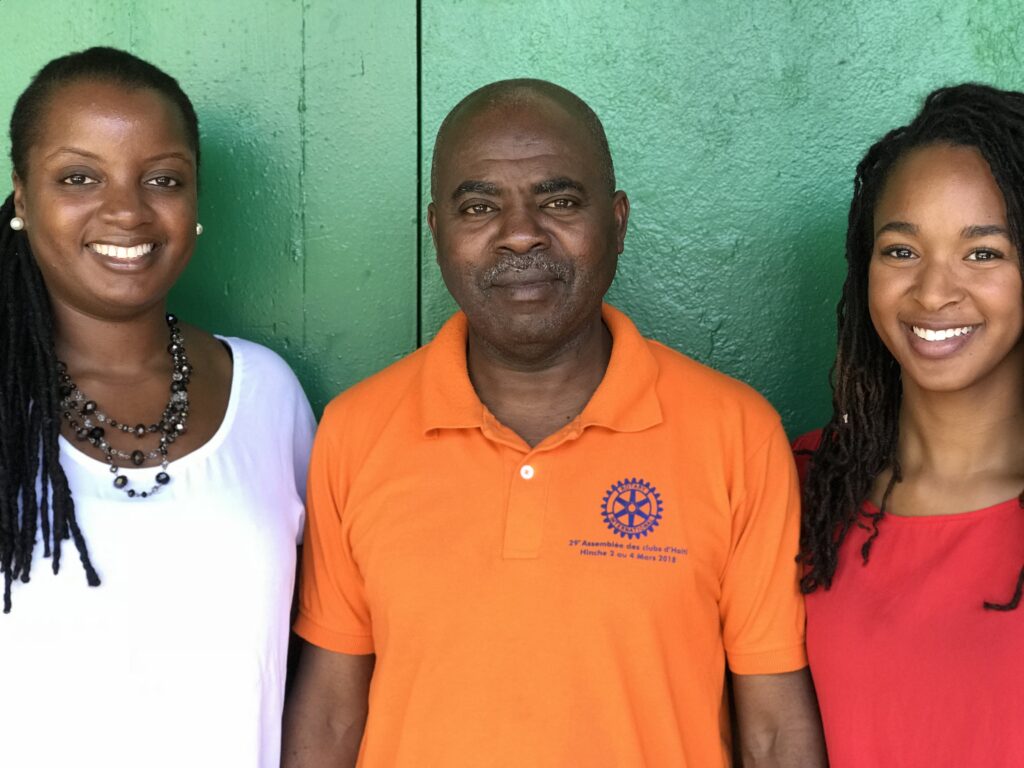 Building bridges across the Caribbean
Abrams also plans to foster structures that support Haitian-based research by establishing an exchange between UMBC faculty and students, and healthcare professionals and medical school students in Haiti, as well as other Caribbean countries.
Abrams has already taken steps to expand her work to other nations in the Caribbean, including the Dominican Republic and, most recently, Cuba. In the spring of 2018, she earned a Pedagogy and Teaching Award from UMBC's College of Arts, Humanities and Social Sciences to travel to Cuba, where she received training in Spanish and Cuban culture and developed a course that examines the intersections of psychology and culture. Her new Psychology and Culture (PSYC 230) class in Cuba is scheduled to debut in  May 2019.
Banner image: Jasmine Abrams, psychology, in UMBC's Academic Row. Image by Marlayna Demond '11 for UMBC. All other photos courtesy of Abrams.
Tags: CAHSS, International Stories, Psychology, Research