Maryland Attorney General and Democratic candidate for governor Douglas Gansler named Del. Jolene Ivey (D-Prince George's) as his running mate for the gubernatorial campaign Monday.
In The Washington Post, Public Policy Professor and Chair Donald Norris comments on how the selection of Ivey could potentially hurt Gansler in appealing to the Baltimore region.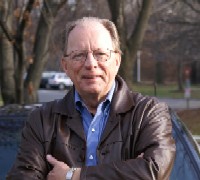 "It's clearly an attempt by Gansler to nullify Anthony Brown's advantage in Prince George's," Norris said. "But it makes it more difficult to appeal to the Baltimore region with an all-Washington ticket."
Norris was also mentioned in The Baltimore Sun in an article about Gansler's running mate choice. He said selecting Ivey while also facing controversy over driving allegations and earlier comments about the role of race in the campaign suggest Gansler's effort is "knee deep in quicksand." He went on to comment on how selecting a Washington-area running mate could have a negative impact on Gansler's campaign.
"Apparently, Gansler tried and tried and tried to find an African-American running mate from Baltimore and couldn't," Norris said. "Now he's thumbing his nose at central Maryland."
You can read the full Washington Post story here. The full Baltimore Sun article can be found here.
Norris was also interviewed by WJZ CBS Baltimore about controversy surrounding Gansler.  You can find the interview here.
Tags: CAHSS, PublicPolicy, Research