When Kevin Tran '12, chemical engineering, was a student at UMBC, he took a course on sensors that made him realize the best high tech solution is sometimes a low tech solution.
Govind Rao, professor of chemical, biochemical, and environmental engineering, and director of the Center for Advanced Sensor Technology (CAST) asked Tran and his classmates to explore a problem that could be solved by sensors, but to not lose sight of factors beyond the technology. The team began work on a low-cost infant incubator. After years of refinement in the lab, the invention has now earned the 2019 Global Health Research Award from the Academic Pediatric Association. Rao and co-authors will be recognized at the Pediatric Academic Societies Meeting in Baltimore, April 27–30.
Rao and his students sought to develop an incubator to support premature babies in communities with limited resources, and in remote areas that do not have access to medical facilities. The incubators they developed are made from cardboard, and can be easily disposed of after each use. The materials used to construct them are fairly easy to find, making them inexpensive and accessible to people in low- and middle-income countries.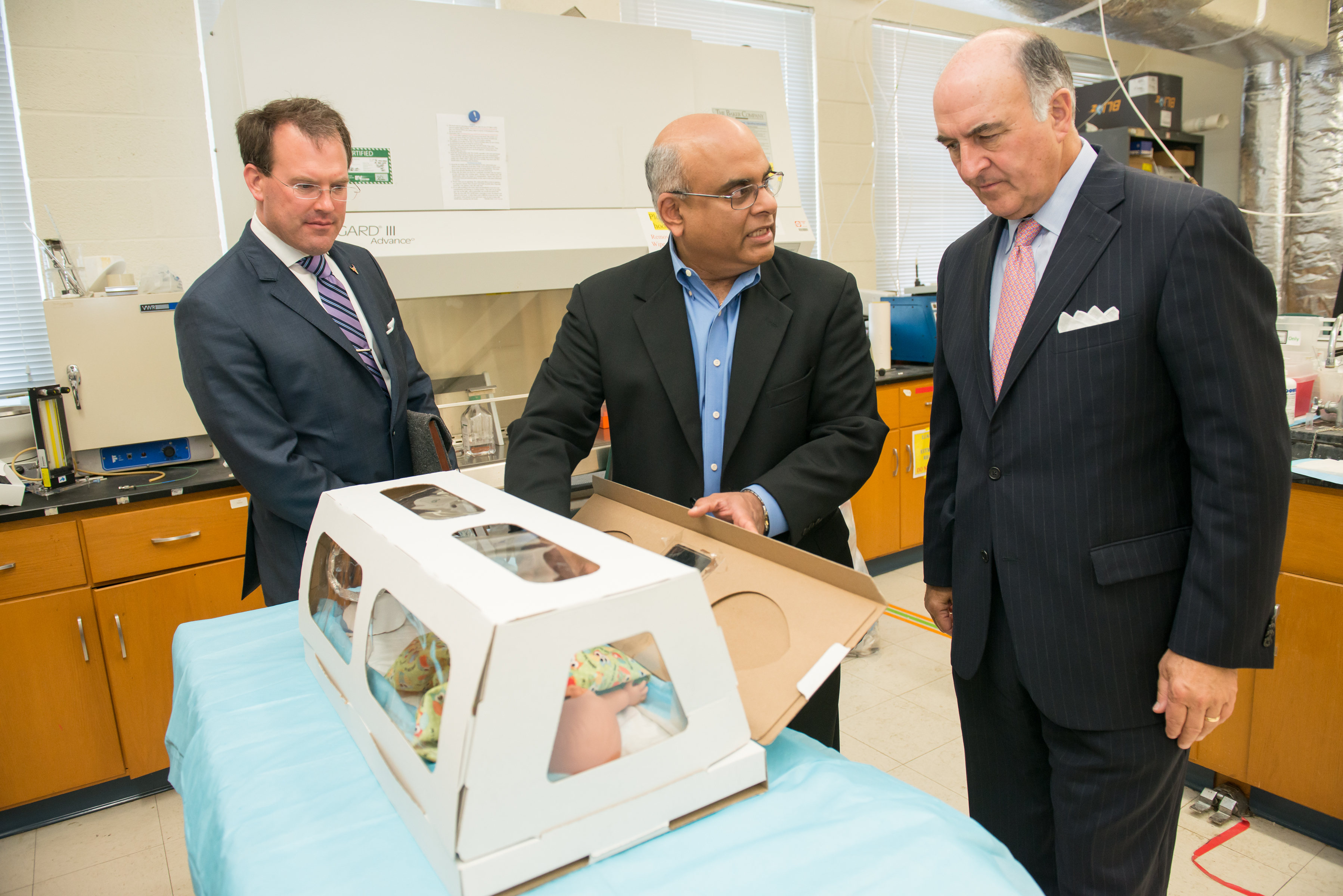 Seeing the challenge firsthand
Tran recalls that, from the very beginning, the project stretched his mind and allowed him to think of creative solutions to a significant real-world challenge. "The scope of the project was much broader than just the sensor itself," and Rao emphasized the need to look at social and economic factors, recalls Tran. "Rather than just trying to make an efficient and low-cost sensor, our design would also be heavily influenced by which target population we were trying to reach."
After completing the course, Tran joined CAST for the summer to continue working on the project alongside the professor. Tran and several other student researchers joined Rao on a trip to India to see, firsthand, how local medical facilities used incubators for premature infants.
The facilities they visited had some access to incubators, but the situation was far from ideal. "We learned that incubators that broke were not able to be serviced at hospitals or primary health care facilities," explains Tran. "Since many [incubators] were donated…no one know how to go about repairing them."
Eventually, the collaboration included funding from the Food and Drug Administration to support collaborations with the Sri Ramachandra Institute of Higher Education and Research and Phoenix Medical Systems to conduct clinical trials, which resulted in the award winning work.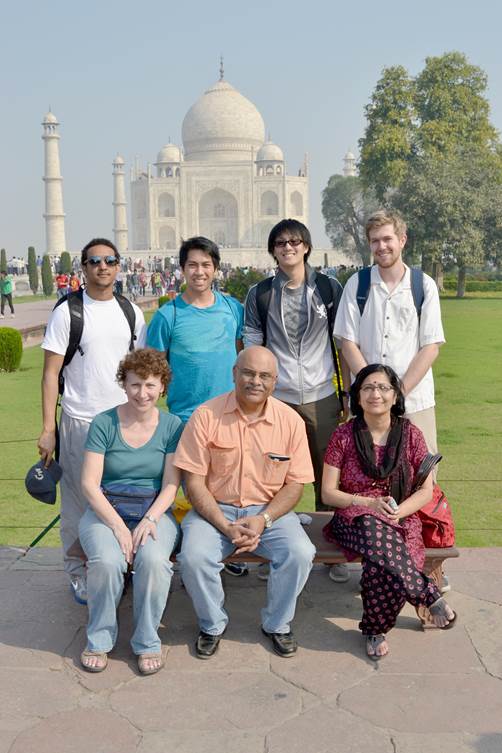 Thinking outside the box
The research project has evolved over time to better account for the particular needs of communities that would use this incubator technology. Heating systems are common for incubators in air conditioned facilities, and a heating system for the incubator is currently in a clinical trial in India. But what about incubators used in warm environments without air conditioning?
In these contexts, a cooling system can be just as important to help infants maintain a steady body temperature. Plus, both the heating and cooling systems must be highly reliable and cost-effective.
Elizabeth Tan '19, chemical engineering, has worked in CAST for about two years, and is conducting research to develop a cooling system. She is collaborating with Deepika Sagar '18, mechanical engineering, to develop the system, and she says that working a student in another major has allowed her to learn new skills, from computer-aided design to soldering.
"It's great to put what you learned into play," Tan says. She adds, "It's nothing like what I expected."
Tan has enjoyed learning about the broader process of how a product is designed, tested, and launched, and all of the factors that go into making it successful. It's also opened her eyes to the opportunities she has to make an impact on how medical care is delivered in communities with limited resources. "You realize the need" for these kinds of solutions, says Tan. That's affected how she understands the project and how she envisions her career.
In the future, the team envisions the device being modified at a local level to fit the needs of people in different areas. After all, says Tran, providing care for premature babies is a problem faced by all communities, "not just one country or certain population."
"The dream is to be able to shift paradigms" throughout the world, he explains, so all communities can access this life-saving technology.
Banner image: An infant's hand. Photo by Limor Zellermayer on Unsplash.com.