UMBC's Chapter of Young Alumni made a difference in our community this month, volunteering at two locations — and having a blast doing so together.
Above: On November 16, CYA members visited the Baltimore Community ToolBank, where they collectively put in more than 20 hours of labor doing fun tasks such as painting tools, sorting and pairing gloves, and much more!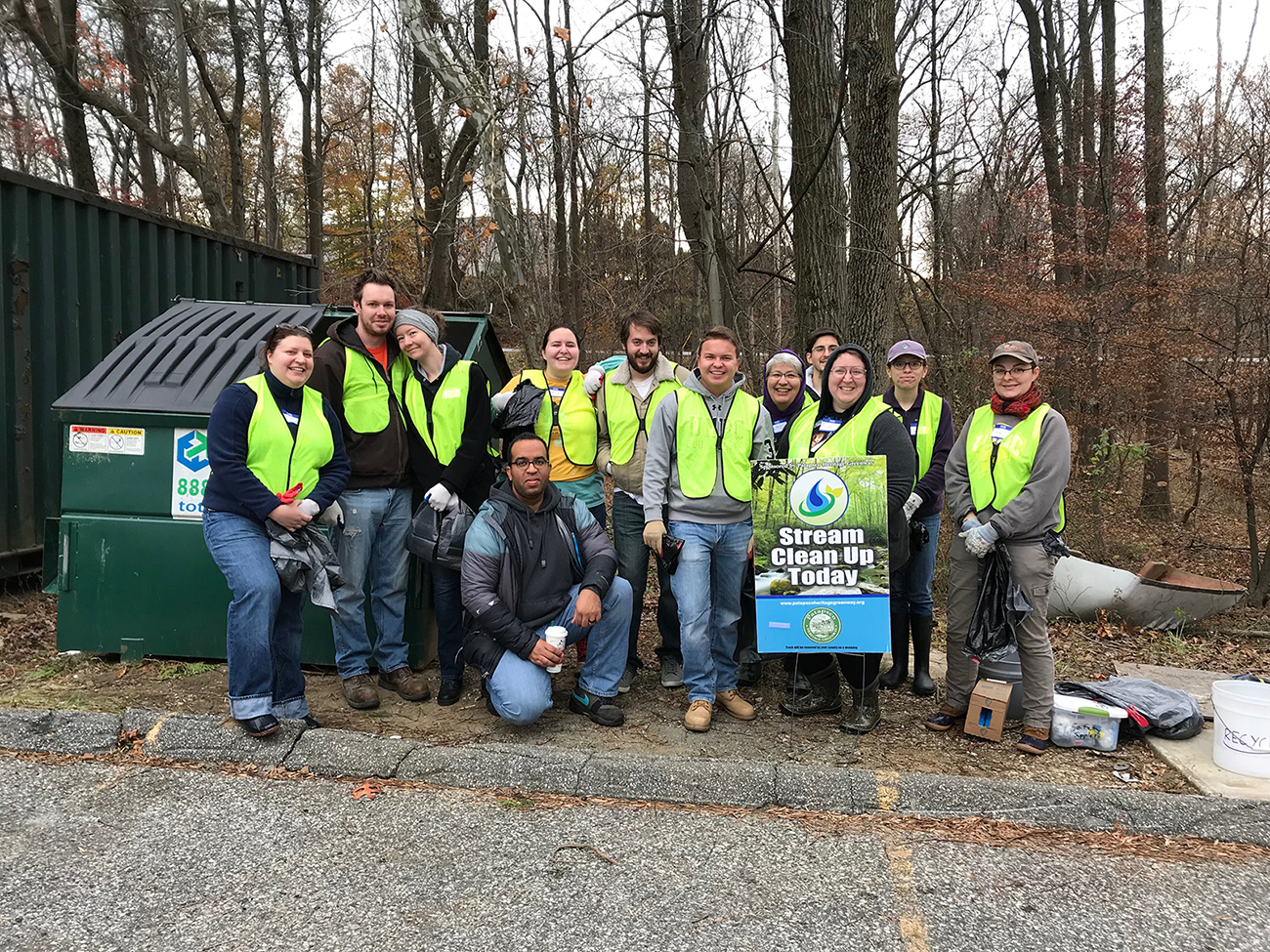 Later that week, CYA members traveled to the Patapsco Heritage Greenway to clean up streams near UMBC. Lots and lots of trash and treasures later, folks make a big dent in their stream cleanup efforts.
Interested in joining a future volunteer effort? Contact the Office of Alumni Relations at alum@umbc.edu or learn about opportunities online.
Tags: Chapter of Young Alumni, CYA, volunteers