Every so often, we'll chat with an alum about what they do and how they got there. Today we're talking with Dr. Ting Zhang '03, M.A., intercultural communications, about her career as an assistant professor at the University of Baltimore and her research into entrepreneurship, aging and economic growth.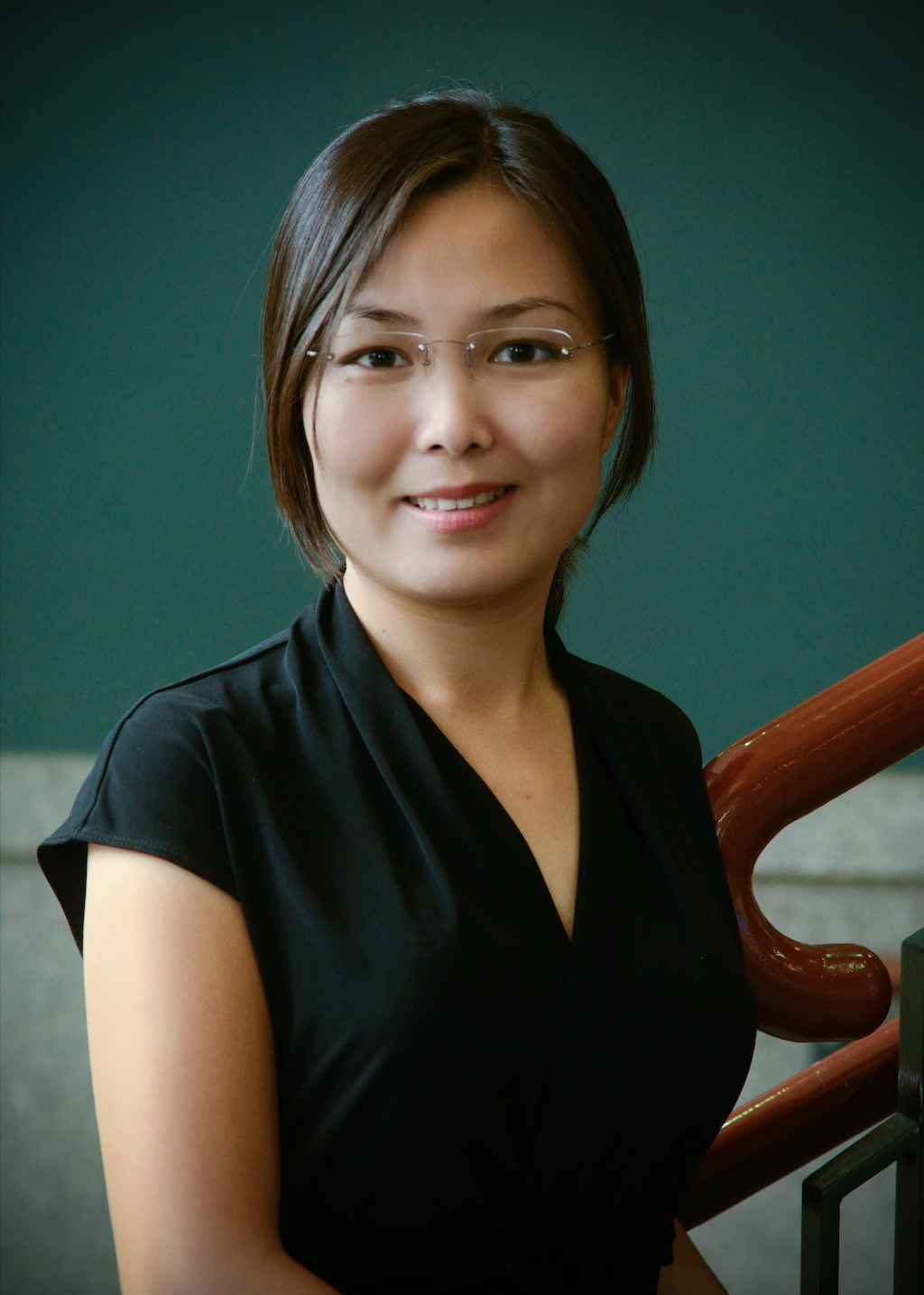 Name: Ting Zhang
Job Title:  Assistant Professor
Employer: University of Baltimore
Q:  Tell us a little about how you wound up at UMBC. What's your background?
A: UMBC's unique Intercultural Communication program attracted me. I was a student of English and International Business in China before I came to UMBC.
Q:  What is your focus in your career as an Assistant Professor in the School of Public and International Affairs at the University of Baltimore?
A: I teach quantitative courses to graduate students of Public Administration and I conduct public policy research on the topics related to entrepreneurship, aging and economic growth. I am also a research assistant professor at the Jacob France Institute where I conduct a variety of labor and economic research projects.
Q: Were there any lessons you learned, in particular, at UMBC that you have carried with you into your work?
A: As a student of Intercultural Communication, naturally I was very much aware of culture diversity and fusion between various cultures. This builds my foundation in believing in the importance of diversity in our economy that contributes to my research interests on entrepreneurship, creativity and economic growth and dynamics.
Q: What has been the greatest success in your career?
A: The greatest success I believe is that I have been so lucky to have the great mentors at UMBC, at George Mason University and at my current work at the University of Baltimore. They have offered enormous and selfless guidance to me.
The greatest progress I have made in my career so far, I believe, is publishing my first book (Elderly Entrepreneurship in an Aging US.. Economy) and it was an early academic effort on such a topic. The empirical research was awarded with the fellowship from the Ewing Marion Kauffman Foundation and a paper award in the international Charles Tiebout Prize for Regional Science. The book later on luckily received certain public, media and academic attention.
Q:  Is there a particular class or professor at UMBC who really inspired you?
A: Professor Edward Larkey guided me through my UMBC journey and has kept encouraging me on my progress. He is a great mentor. Professor Fred Pincus also inspired me on the fun from academic research through his teaching.
Q: What advice would you give to students considering UMBC?
UMBC is a very dynamic university with many inspiring professors who have strong academic rigor and who are also caring and approachable. One piece of advice would be to communicate well with the great professors and take advantage of the vast human capital and warm intellectual resources. UMBC is also a great intercultural community. Enjoying the diversity and participating in various multi-cultural activities would be another advice from me.