The Baltimore Sun has again named UMBC one of the "Top Workplaces" in the Baltimore region. UMBC is ranked #12 among all large employers in the area, and is the only university and only government institution featured on the list.
New this year, the Sun named UMBC President Freeman A. Hrabowski the top leader among the region's large employers (tied for the #1 spot). A profile of President Hrabowski announcing this honor highlights his "focus on the power of education to transform lives."
In an interview with the Sun, President Hrabowski explained his commitment to a shared leadership approach and to building an inclusive community that values all of its members. "While we have collective and individual goals, and we are committed to moving toward them, we also understand the fundamental truth that nothing is more important than the people who make up the organization," Hrabowski said.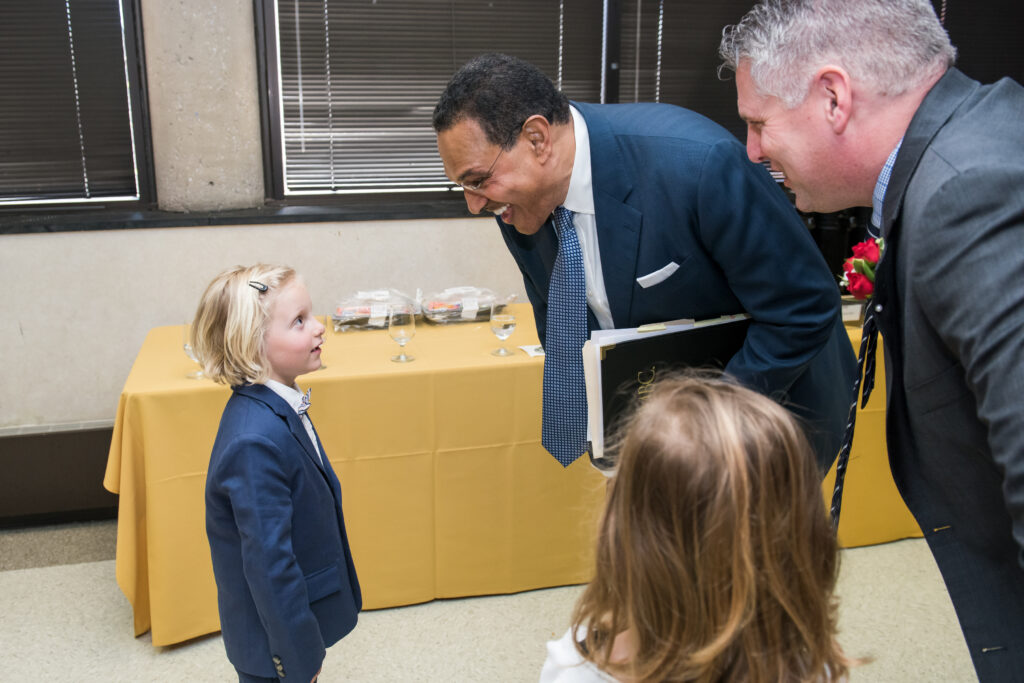 He continued:
At UMBC, we understand that culture is reflected in the questions we ask, the priorities we set, the achievements we recognize, and so many other aspects of daily life on campus. […] I never think just about my influence on our culture, but instead reflect on the ways that all of us at UMBC — students, faculty and staff — create this culture by supporting and influencing each other. We encourage each other to "be our best selves," and we also recognize there are times when all of us need support. In this way, we show we are determined to overcome the odds, set high aspirations and dream about the possibilities.
Echoing themes of his book The Empowered University, Hrabowski also noted, "Healthy organizations are made up of people who are empowered to look in the mirror to recognize strengths, and also opportunities for improvement. Effective leaders inspire others to want to be better than they are."
This honor was announced in December 2019. It follows UMBC's recognition as one of the Chronicle of Higher Education's "Great Colleges to Work For" for the tenth year. The Chronicle honored UMBC specifically for confidence in senior leadership and for employees' sense of respect and appreciation.
Featured image: President Hrabowski with UMBC mascot True Grit, celebrating Selection Sunday, March 2018. All photos by Marlayna Demond '11 for UMBC.