Here at UMBC, we take pride in what our alums accomplish after graduation. Take a moment to see which Retrievers have been on the move and making news!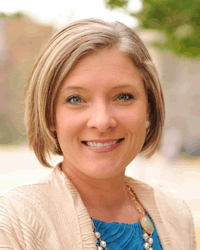 Former UMBC professor and alumna Anita Griner '99, psychology, was recently appointed Chief Performance Officer of Cognosante. In addition to her work as a graduate professor at UMBC, where she taught advanced program management sciences, Griner has experience with large IT and healthcare programs. Cognosante focuses on aiding healthcare services, specifically dealing with Health Reform initiatives using technology and BPO services. Read full article.
---
Maureen Evans Arthurs '13, gender and women's studies, recently took to the Washington Post blog with an essay exploring the way in which black women are often profiled as sex workers. The piece, written in response to a recent tweet by Ebony editor Jamilah Lemieux, was titled "I'm a black woman with a white husband. People assume I'm a prostitute all the time." In it, Maureen shared her own experiences and  sparked conversation around the internet about the reality of racial profiling even in communities that pride themselves on diversity and inclusion. Read the full article.
---
You may recall Matthew VanDyke '02, political science, who was in the news in 2011 due to his fighting and imprisonment during the conflict in Libya. A film based on his experiences recently won Best Documentary at the Tribeca Film Festival. The documentary, titled "Point and Shoot," is now in theaters in various parts of the nation and numerous festivals across the world. On November 25, the film will come to Baltimore. Check here for location, dates, and more information.
---
Patrick Doyle '10 M.A., applied sociology, '12 Ph.D., gerontology, recently presented a seminar on dementia at Brightview Arlington, an assisted living facility in Virginia. His talk, titled, "Remembering the Past and Respecting the Present: A Recipe for Successful Interactions with People Living with Dementia," covered the effects dementia has on the perception of reality. Dr. Doyle shared communication tips to improve connection between family and friends living with dementia. Read more.
---
Recently, UMBC alumni Greg Cangialosi '96, English, and James Clements '85 computer science; '91 M.S. and '93 Ph.D., operations analysis, were chosen to serve on the National Advisory Council on Innovation and Entrepreneurship. In total, 27 people were appointed to work with the NACIE, all focusing on issues relating to the improvement of the competitive workforce. Full list of members.
Tags: Anita Griner, applied sociology, Baltimore, Chief Performance Officer, China, Cognosante, dementia, documentary, Gerontology, healthcare, Ian Ralby, intercultural communications, Jim Clements, modern languages and linguistics, NACIE, Patrick Doyle, Point and Shoot, Political Science, professor, Triveca Film Festival, war