UMBC Create Music Festival with special guests Daniel Bernard Roumain and Diana Lawrence
Date:
April 1, 5:30 pm

-

7:30 pm
Location: Earl and Darielle Linehan Concert Hall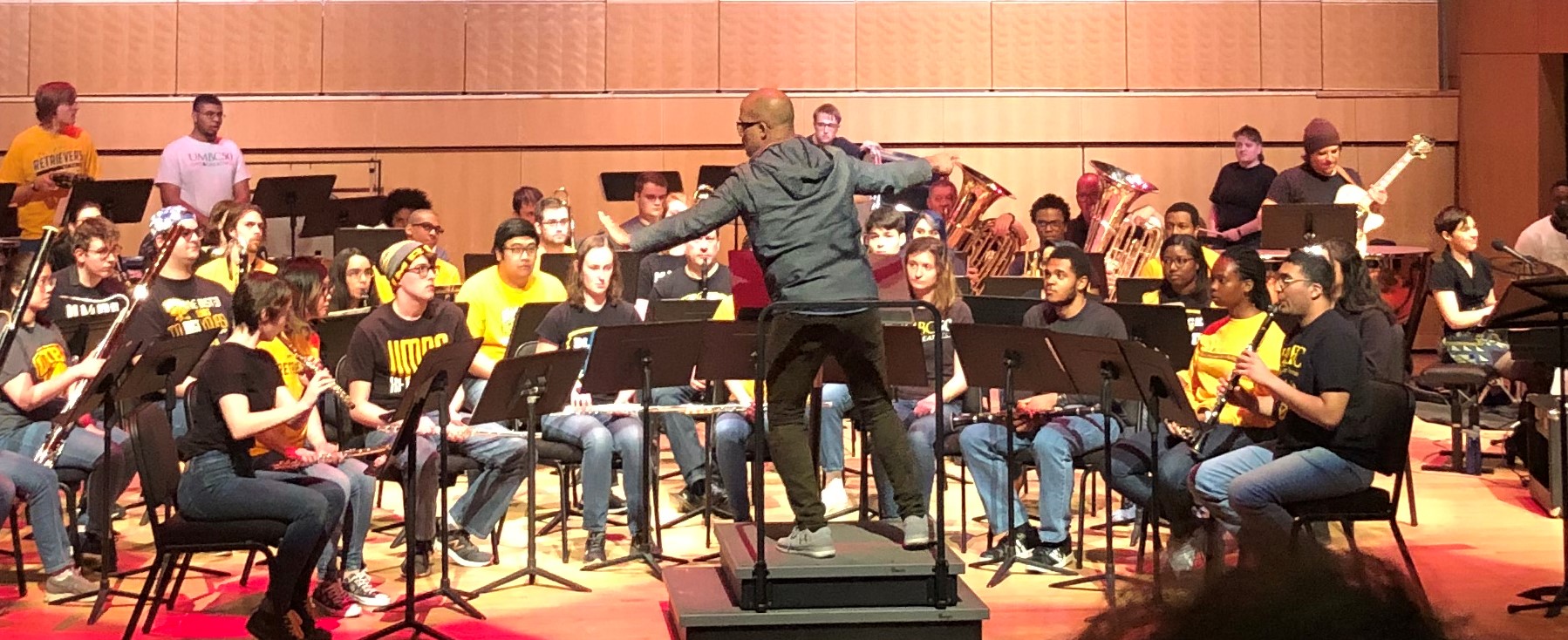 The UMBC Department of Music teams up with the Baltimore School for the Arts, OrchKids, and Booker T. Washington Middle School for the inaugural UMBC Create Music Festival — an event that reimagines music education festivals for equity and 21st century (music) learning. Before the event, each program will collaboratively create an original composition. On April 1, students will workshop and elevate their piece with teaching artists, including Emmy-nominated composer and genre-bending violinist Daniel Bernard Roumain, singer-songwriter Diana Lawrence, and UMBC music faculty and alum James Dorsey. Students will then jointly rehearse and perform alongside the UMBC Symphony Orchestra original works by Roumain and Lawrence. The day will culminate in a concert at 5:30 p.m. in which students and artists share their process, artistic choices, and perform their original pieces, celebrating their creativity and work in creating, responding, connecting, and performing.
---
Admission is free, but tickets are required. Please visit here to reserve seats.
---
Earl and Darielle Linehan Concert Hall is easy to visit, with plenty of free parking. Please visit here for directions and parking information.
Related Events