Tomashi Jackson
Date:
February 9, 6:00 pm

-

7:30 pm
Location: Center for Art, Design and Visual Culture (CADVC)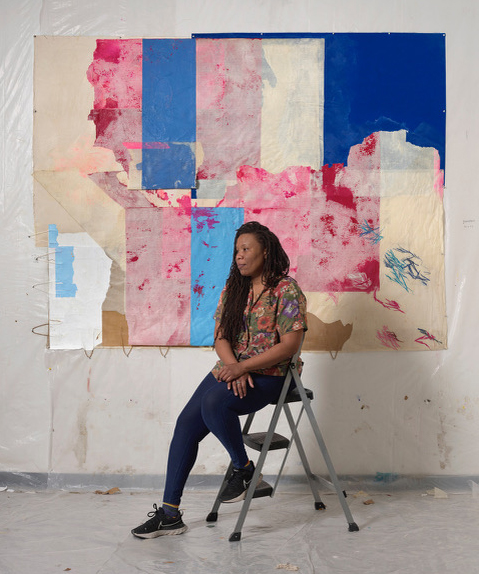 The Center for Art, Design and Visual Culture (CADVC) presents a conversation with multimedia artist Tomashi Jackson and CADVC director Rebecca Uchill. During the 2022–23 academic year, Jackson is undertaking a research-based artist residency with the CADVC, focused on the history of and advocacy for alternative art spaces, building on Jackson's existing research that she calls the "Pedagogy Study Hall" project.
In this conversation, Jackson will discuss her research activities on the topic of arts pedagogy, and reflect on her recent Neuberger Prize exhibition SLOW JAMZ in conversation with Uchill, who interviewed Jackson for the Neuberger Museum catalogue. This conversation about public presentation of research and video artwork coincides with CADVC's own exploratory research into presenting public art, including video, in the UMBC Fine Arts Building amphitheater.
---
Plan Your Visit
Admission is free.
The CADVC is an easy trip from anywhere in the Baltimore-Washington area, just off I-95. Parking is free during evening and weekend hours, and metered parking is available at other times. Please visit here for directions and parking information.
---
The CADVC is committed to creating an accessible and inclusive environment for all students, staff, and visitors. If you have difficulties accessing any of the materials on its sites, please contact the staff via email so they can provide an alternative format and remedy any accessibility challenges.
Related Events