Sterling Elliott, cello, and Elliot Wuu, piano
Date:
February 18, 3:00 pm

-

5:00 pm
Location: Earl and Darielle Linehan Concert Hall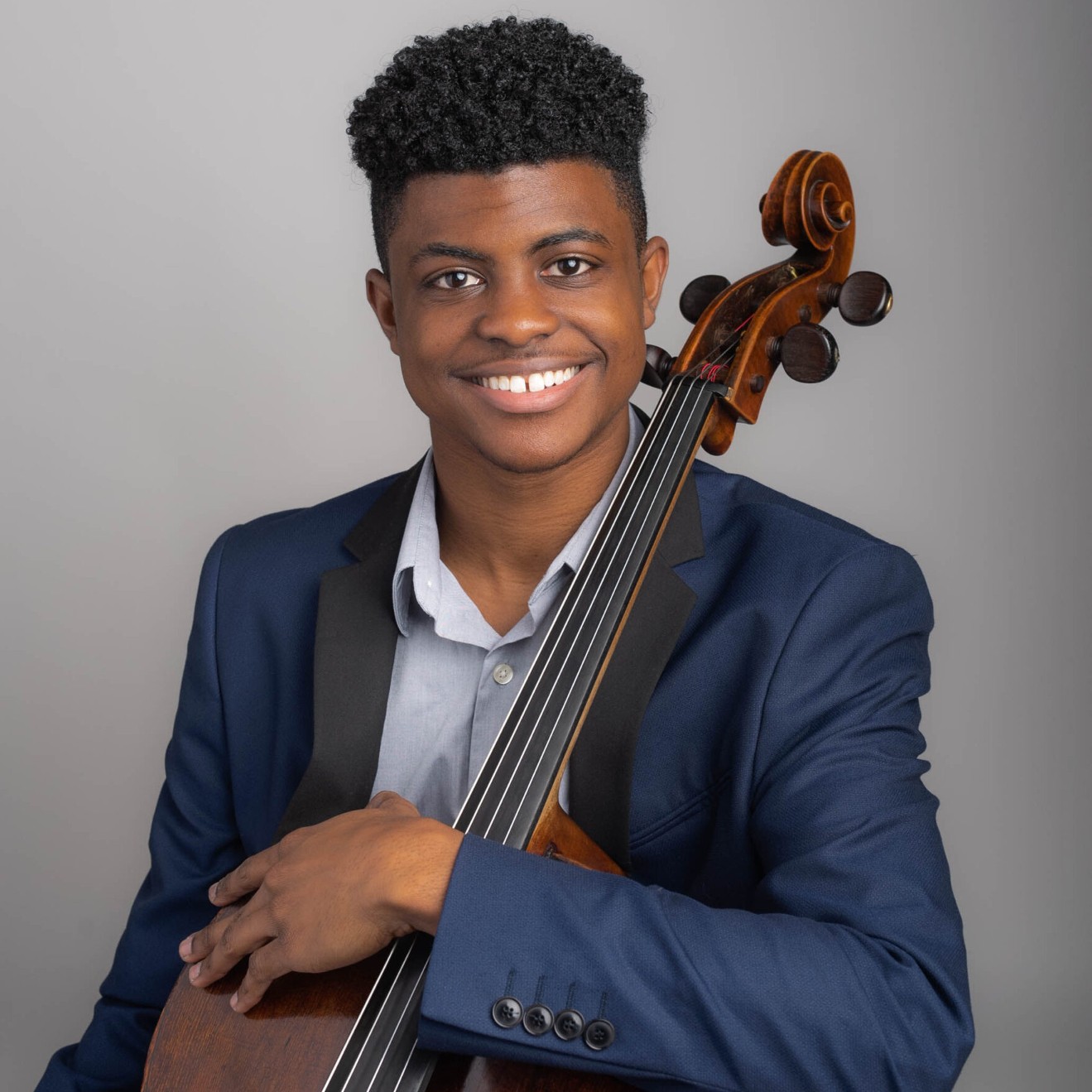 Sterling Elliott, a recipient of the 2021 Avery Fisher Career Grant and the youngest ever winner of the National Sphinx Competition, makes his Baltimore debut with award winning pianist Elliot Wuu in this presentation by the Shriver Hall Concert Series. Opening with Bach's Cello Suite No. 6, the recital features Mendelssohn's Second Cello Sonata, an ebullient work inspired in part by Bach, as well as works by Luigi Dallapiccola and William Grant Still.
Sterling Elliott's orchestral appearances in the 2021/2022 season included Haydn's Cello Concerto No. 2 with the San Antonio, Richmond, and West Virginia symphony orchestras and the Indianapolis Chamber Orchestra, the Popper Hungarian Fantasy with the Orlando Philharmonic and Hawaii Symphony Orchestra, and the Elgar Concerto with the Midland Symphony. He will appear in a Tuesday Matinee recital at Merkin Hall at the Kaufman Music Center, Ashmont Hill Chamber Music Society, and Tuesday Musicale, as well as chamber music at Festival Mozaic and with Shai Wosner and friends for Peoples Symphony Concerts.
Praised for his "power, speed and finesse of artists twice his age" (Tribune Star), Elliot Wuu has captured audiences with colorful tones, sensitive musicality and emotional depth in his music. Wuu, a Young Steinway Artist, was named a 2018 Gilmore Young Artist, one of the most prestigious award bestowed every two years to two young pianists up to 22 years old. Wuu is a winner of the Salon de Virtuosi 2021 Career Grant.
---
Complete information on this event is available here through the Shriver Hall Concert Series.
Suggested donation: $10. General admission. Please reserve your seats through SHCS.
---
Earl and Darielle Linehan Concert Hall is easy to visit, with plenty of free parking. Please visit here for directions and parking information.
Related Events