Ghost Ensemble
Date:
April 14, 7:30 pm

-

9:30 pm
Location: Earl and Darielle Linehan Concert Hall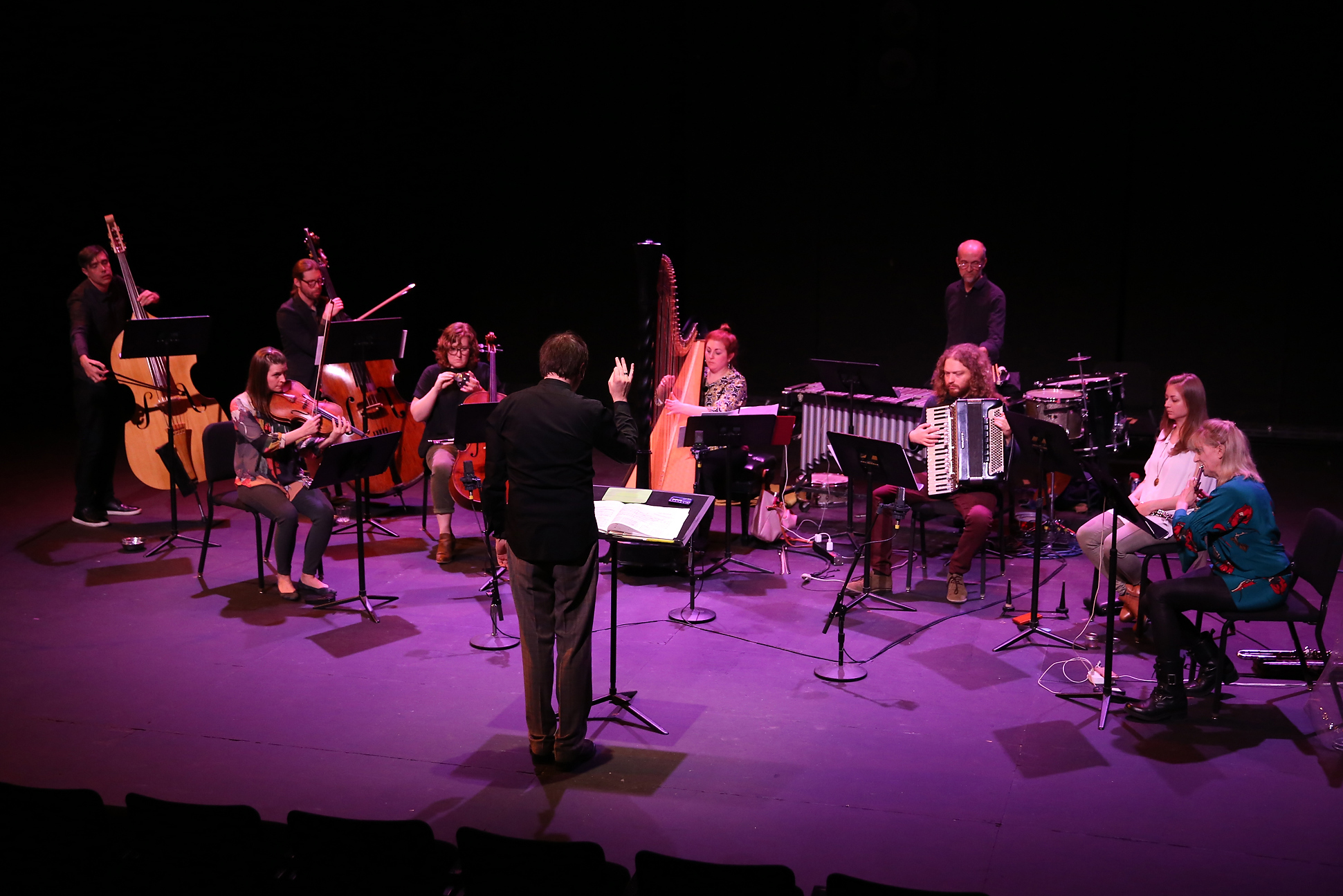 The Department of Music presents Outside the Lines, a concert series made possible with financial support from UMBC's Linehan Fund for Excellence in the Arts. These concerts feature three unique ensembles dedicated to blurring traditional music formats in presentation and composition.
For this premiere Outside the Lines event, the ensemble Ghost Ensemble fosters groundbreaking music that blurs borders of genre, style, and scene, expanding perceptual horizons through shared immersive experience. Collaboration with living composers is the ensembles primary focus, and since its 2012 inception, the ensemble has commissioned 34 new works by a diverse range of highly original composers who share a belief in music's potential for individual and community transformation. Rethinking the norms of composer/performer collaboration, conducts innovative workshops to nurture adventurous new music over the course of multiple seasons. The resulting work often straddles contemporary classical, experimental chamber music, avant-garde jazz, sound art, and territories in between.
Their program, Inspirit, features new works commissioned for Ghost Ensemble's 2022 season from Sky Macklay, Miya Masaoka, and Ben Richter.
---
$15 general admission, $10 seniors, free for UMBC faculty, staff, and all students. Please visit here to reserve seats.
---
Earl and Darielle Linehan Concert Hall is easy to visit, with plenty of free parking. Please visit here for directions and parking information.
---
Photo by Steve Gunther.
Related Events