Daphne Harrison Lecture with Sonya Clark
Date:
November 3, 4:00 pm

-

5:30 pm
Location: Albin O. Kuhn Library Gallery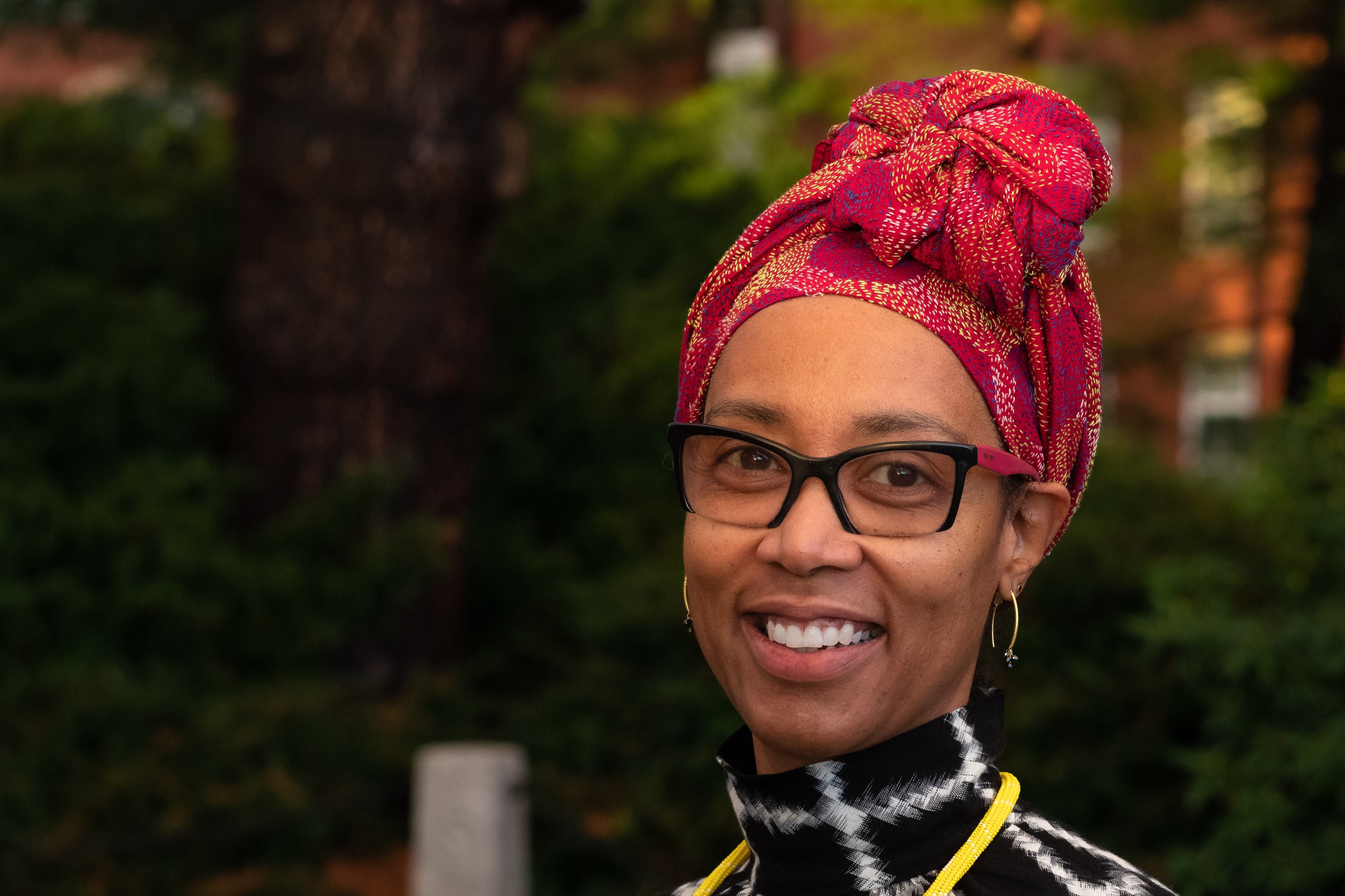 The Humanities Forum presents the annual Daphne Harrison Lecture, featuring Sonya Clark, who will speak in conjunction with Hair/Craft, an exhibition on display at the Albin O. Kuhn Library Gallery. Her talk, entitled Harmonies of Liberty, will discuss artwork inspired by the hymn "Lift Every Voice and Sing" — work that she has produced in harmony with musicians that centers collaboration, innovation, craft, and design as a means to uplift suppressed voices.
Sonya Clark is Professor of Art at Amherst College in Amherst, Massachusetts. Previously, she was a Distinguished Research Fellow in the School of the Arts and Commonwealth Professor at Virginia Commonwealth University (VCU) where she served as chair of the Craft/Material Studies Department from 2006 until 2017. In 2016, she was awarded a university-wide VCU Distinguished Scholars Award. Her work has been exhibited in over 350 museum and galleries in the Americas, Africa, Asia, Europe and Australia. She is the recipient of a United States Artists Fellowship, a Pollock Krasner award, an 1858 Prize, an Art Prize Grand Jurors Award, and an Anonymous Was a Woman Award. Most recently, she was an inaugural recipient of the Black Rock Senegal Residency Fellowship.
---
Admission is free.
This event may be enjoyed in person or via simultaneous streaming at dreshercenter.umbc.edu.
UMBC is committed to creating an accessible and inclusive environment for all students, staff, and visitors. If you would like to request a disability-based accommodation on site or have questions about this event or its location, please contact us at dreshercenter@umbc.edu.
---
This event is organized by the Dresher Center for the Humanities and is co-sponsored by the Albin O. Kuhn Library Gallery; the Department of Visual Arts; the Center for Innovation, Research, and Creativity in the Arts; and the Department of Africana Studies.
Photograph by Andrew Smith.
Related Events