Daniel Pesca Portrait Concert
Date:
April 16, 3:00 pm

-

5:00 pm
Location: Earl and Darielle Linehan Concert Hall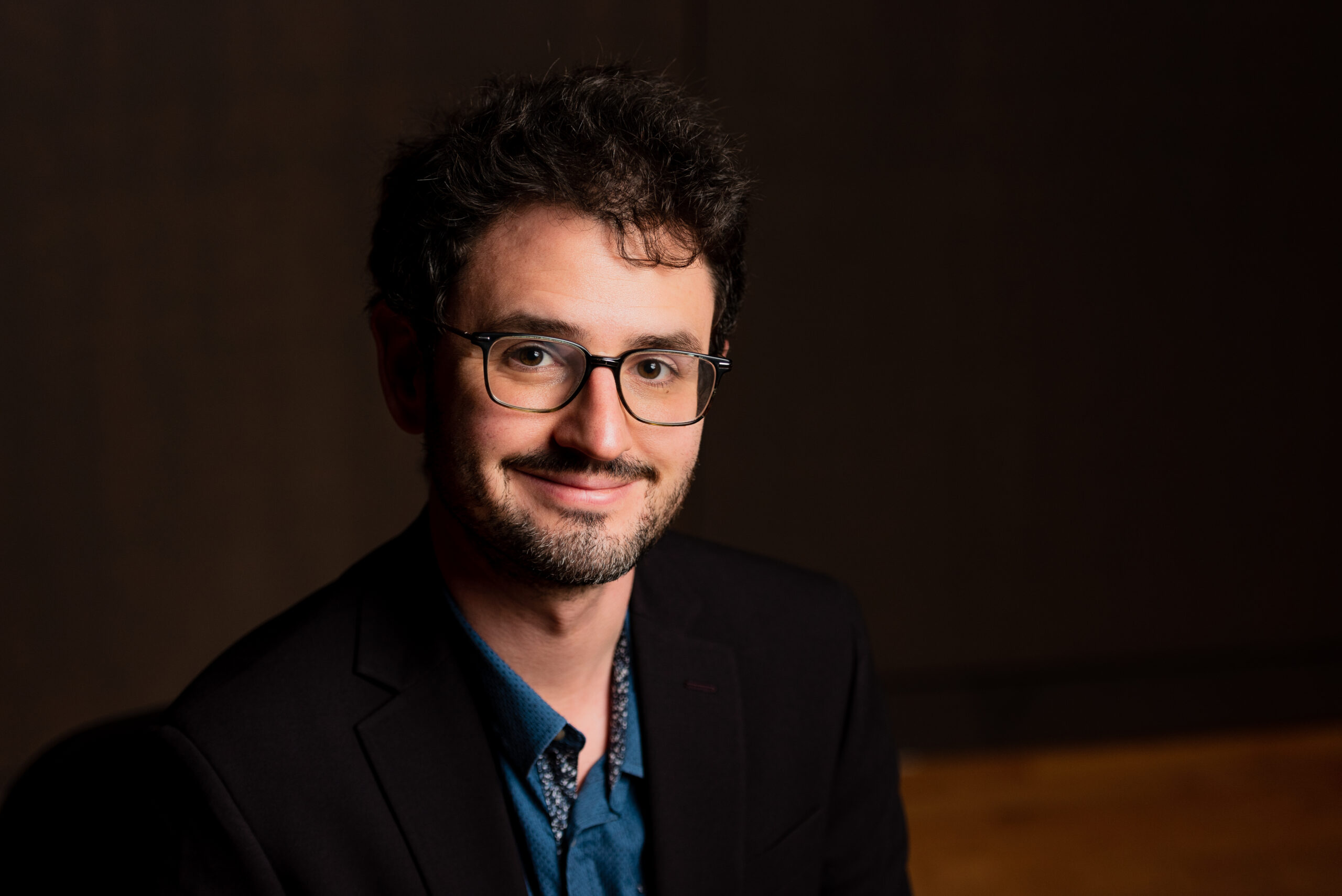 The colorful, varied creative voice of composer-pianist and UMBC faculty member Daniel Pesca is explored in this program of solo and chamber works. The event features the world premiere of Pesca's Feldman Sonnets, a song cycle setting texts by acclaimed poet Irving Feldman. Among the performers are UMBC music faculty members Lisa Cella (flute), Gita Ladd (cello), and Airi Yoshioka (viola); UMBC alumnus Derrick Miller (tenor); and special guests Danielle Cho (cello), Sarah Frisof (flute), and Dieter Hennings (guitar), as well as performances by Daniel Pesca.
The program features six works by Pesca:
Feldman Sonnets (2021) for tenor and guitar (world premiere)
Pezzettino (2020) for flute, cello, and narrator
A Line for a Walk (2019) for violin and piano
Stanza (2007) for alto flute and piano
Interlude (2015) for solo guitar
In Solitude (2020) for solo cello
Daniel Pesca is a composer, pianist, and improvisor whose interpretations of the piano literature stand out for their creativity and dynamism. A fervent champion of contemporary music, Daniel is a member of several ensembles noted for their innovative approach to the development of new work, including the Grossman Ensemble and the Zohn Collective. Pesca has performed the premieres of over one hundred pieces, many composed specifically for him. He has performed as concerto soloist with the Eastman Wind Ensemble, Oberlin Sinfonietta, Aspen New Music Ensemble, Orchestra of the League of Composers, and Slee Sinfonietta. His performances appear on recordings from Urtext Classics, Centaur, Nimbus, Furious Artisans, Albany, and Oberlin Records. Formerly artist-in-residence at the University of Chicago, Pesca is now assistant professor at UMBC.
---
$15 general admission, $10 seniors, $5 students. Ticket availability will be announced.
---
Earl and Darielle Linehan Concert Hall is easy to visit, with plenty of free parking. Please visit here for directions and parking information.
Related Events