Christian Hartman, cello
Date:
March 31, 7:30 pm

-

9:00 pm
Location: Earl and Darielle Linehan Concert Hall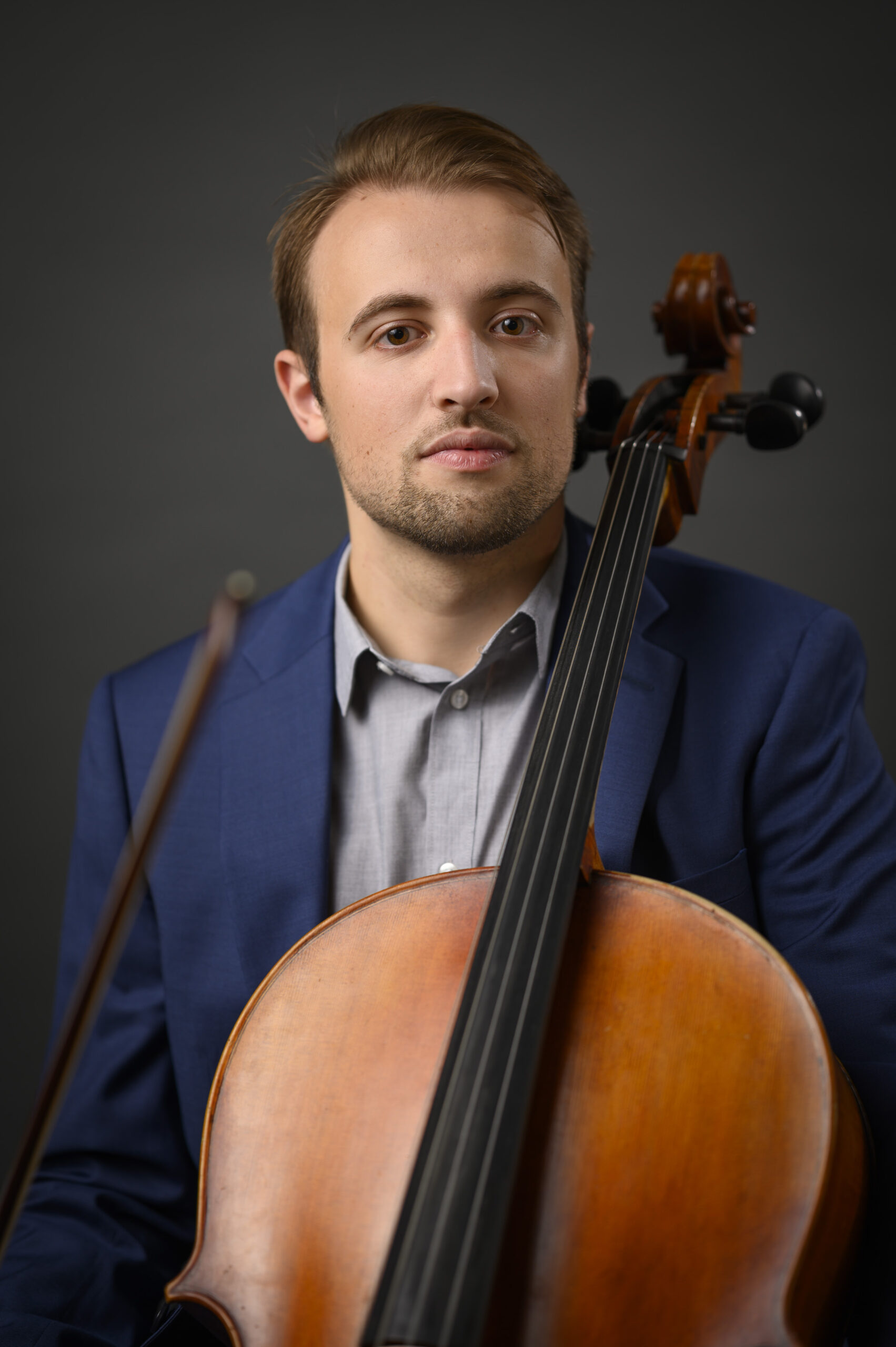 The Department of Music presents cellist Christian Hartman, whose program "for solo cello" explores avant-garde works for unaccompanied cello from the 20th and 21st centuries.
Hartman's program will feature, among other works, the hypnotic percussive tapping of Arturo Fuentes's Mood, the ethereal harmonics of Johannes Schöllhorn's grisaille, and the otherworldly sound palette of Krzysztof Penderecki's Capriccio per Siegfried Palm.
Also on the program are the world premiere of a new composition by Hartman himself, as well as a performance of Stuart Saunders Smith's 1983 work Tunnels, presented for the first time in an adaptation for cello.
Based in Baltimore, Christian Hartman is a cellist, percussionist, composer, and improviser known for his energetic, passionate performances and his ability to bridge a wide variety of musical styles. As an orchestral musician, he can be heard prominently as principal cellist in the soundtrack of the 2021 film Cordelia, by Nigerian director Tunde Kelani. Hartman is also an avid performer of early music, and is adept at solo and continuo playing on both Baroque cello and viola da gamba. He is most enthusiastic, however, about contemporary music and free improvisation, and his work has led to collaborations with composers and the premieres of several new compositions written for him.
A composer and arranger himself, Hartman has written music for a variety of ensembles, including works premiered by high schools, collegiate ensembles, and dance companies. His piece The Next Phrase, co-composed with Jeremy Keaton for Em Godfrey's dance terminal, was presented at the American College Dance Association's Mid-Atlantic North Conference at the University of Maryland in March 2020. Hartman received his Master of Music from the University of Delaware and his Bachelor of Arts from UMBC. While at UMBC, he was a Linehan Artist Scholar as well as a recipient of the Music Performance Fellowship and Music Achievement Award. Christian Hartman's primary teachers include Lawrence Stomberg, Gita Ladd, and Maxim Kozlov.
---
Admission is free. Please visit here to reserve seats.
---
Earl and Darielle Linehan Concert Hall is easy to visit, with plenty of free parking. Please visit here for directions and parking information.
Related Events