BioBuggy: Mobilizing Community Art and Science
Date:
March 8, 12:00 pm

-

1:00 pm
Location: 216 Performing Arts and Humanities Building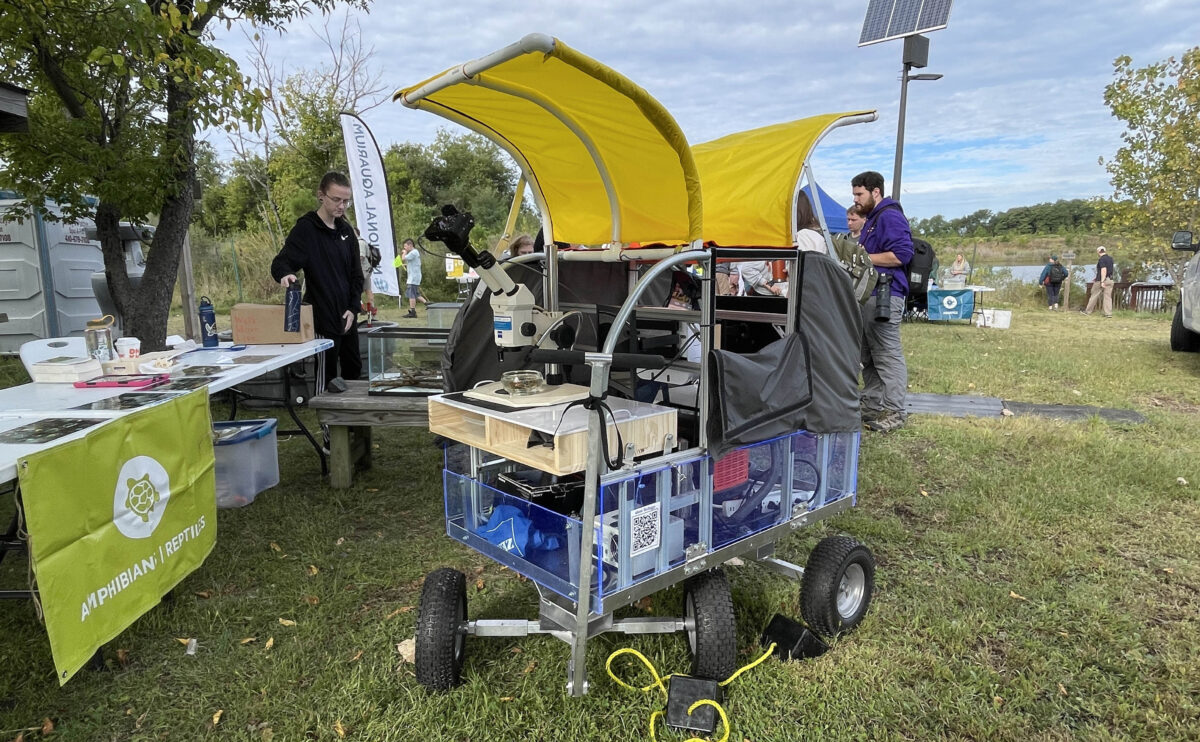 The Center for Innovation, Research and Creativity in the Arts (CIRCA) presents BioBuggy: Mobilizing Community Art and Science, at which UMBC associate professor of art Stephen Bradley and UMCES associate research professor Eric Schott will speak about their collaborative project BioBuggy, a mobile art and science laboratory on wheels. The project is the result of a unique Artist-in-Residence Fellowship co-sponsored by the Center for Innovation, Research, and Creativity in the Arts (CIRCA) and the Institute of Marine and Environmental Technology (IMET).
The big picture goal of BioBuggy is to increase the connection that urban residents feel for the living resources in nearby estuaries that they both enjoy and affect. Bradley and Schott seek to accomplish this connection by inviting the public to observe and listen to the small, sessile organisms in the estuary (harbor) with the aid of a mobile microscope, video screen, and hydrophone (underwater) listening device. Once drawn to the cart, a passer-by is invited by estuarine science and art students staffing the device to follow their curiosity about what is in the harbor.
The BioBuggy also serves as a scientific platform to collect video data on the biodiversity of the estuary. The data collection function is intended to enhance public engagement and invite their participation in the scientific process. BioBuggy serves as a catalyst for discussions about all kinds of human-nature interactions, such as the effect of stormwater runoff on estuarine life and how these inconspicuous organisms reciprocally enhance the water quality.
In May 2022, Bradley, Schott and community partners Friends of Garrett Park (Brooklyn, Maryland), and Middle Branch Imagined (Cherry Hill, Maryland) were awarded a Chesapeake Bay Trust Mini Grant Award to support programing and extended community engagement in 2022-23. Other key contributors to the project are Charmaine Dahlenburg, Director of Field Conservation, and Langston Gash, Conservation Technician, both at the National Aquarium.
---
Lunch will be served during the event.
---
CIRCA is committed to making its events accessible to everyone. Please send your request for specific accommodations to circa@umbc.edu.
---
Image courtesy of the National Aquarium.
Related Events