AR/XR: Ada Pinkston, Will Pappenheimer, and Mollye Bendell
Date:
April 25, 5:00 pm

-

6:30 pm
Location: 102 Performing Arts and Humanities Building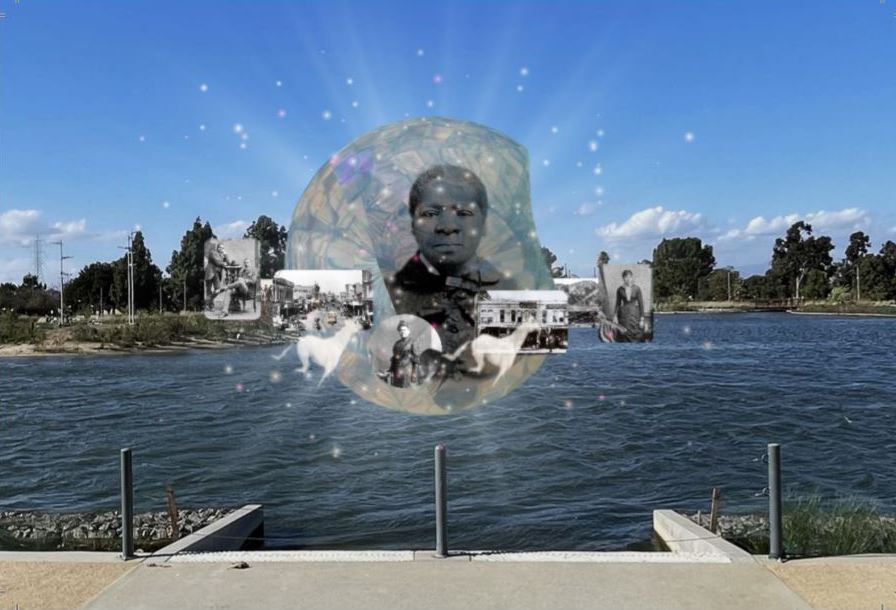 The Center for Innovation, Research and Creativity in the Arts (CIRCA) presents AR/XR: Ada Pinkston, Will Pappenheimer, and Mollye Bendell.
Augmented reality (AR) is an interactive experience that combines the real world and computer-generated content. The overlaid sensory information can be constructive (additive to the natural environment), or destructive (masking of the natural environment). This experience is seamlessly interwoven with the physical world, resulting in a mixed reality (XR) environment. This panel discussion will focus on the work of three contemporary artists who each use augmented reality technologies as part of their work in unique and compelling ways.
Ada Pinkston is a multimedia artist, educator, and organizer living and working in Baltimore. Her work comprises multi-media installations that include performance, sculptural forms and digital media, with the primary material being the interpersonal exchange with her audience. Her artistic research interests span the social sciences, global colonial histories, American Studies, and community art practices.
Will Pappenheimer is a Brooklyn based artist and educator working in new media, performance, and installation. He is a pioneer in the use of augmented reality in his artwork and was a founding member of the artist collective Manifest.AR. His current work explores the collage of the virtual and physical worlds through mixed reality (XR) installations.
Mollye Bendell M.F.A. 2020, IMDA, is an interdisciplinary artist with a focus in electronic and digital media. She has created radio sculptures as a resident of Wave Farm, and developed augmented and virtual reality projects as a resident of Harvestworks Digital Media Arts Center and the Tides Institute and Museum of Art.
---
CIRCA is committed to making its events accessible to everyone. Please send your request for specific accommodations to circa@umbc.edu.
---
Image: Ada Pinkston, The Open Hand is Always Blessed, augmented reality monument part of LACMA × Snapchat: Monumental Perspectives (Volume I), 2021.
Related Events